My Urbanware Canada: 25% Off Robin's Nest Jewelry Set - Now $49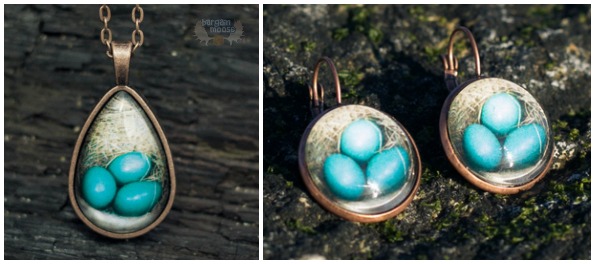 When you purchase the Robin's Nest Earrings and Necklace together as a set, you will receive 25% off of them at My Urbanware Canada.
If you bought the necklace and earrings separately, then you would pay $57 for both of them. Pay only $49 when you buy them together in this set.
The jewelry is nickel and lead free, for those who have sensitive skin. They are made of brass with a photo of robins eggs in both the pendant and earrings covered by glass. The glass slightly magnifies the image. Robin eggs are the most beautiful blue and this set would be a lovely addition to your favourite jeans and t-shirt ensemble. While the jewelry is moisture-resistant, it is still advisable to remove them before showering, swimming, or working out. Moisture has a habit of working its way into everything. You do not want your beautiful jewelry destroyed.
All items will ship from My Urbanware for free.
(Expiry: 8th September 2013)