Muleties Coupon Code: Free Shipping!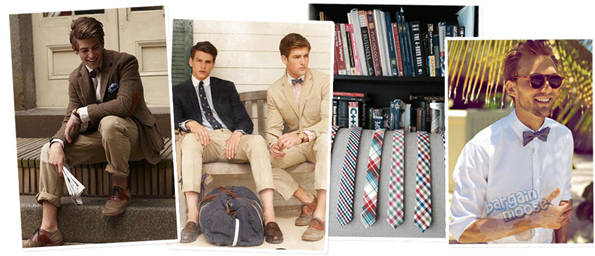 Mule Ties is a Calgary based retailer which specialises in bow ties! They also sell a few other items such as jewellery and socks, but bow ties are their speciality. And just now, we've got hold of a coupon code which can get you free shipping with no minimum spend – that's a perfect time to try out this store. This is the first time we've mentioned them here on Bargainmoose, so we hope you click through and have a glance at what they sell. Here are the coupon details!
Click here to use the Muleties coupon code online now
Coupon Code: free4shipping
Discount: Free shipping
Expires: Unknown
The Muleties coupon code will get you free shipping on any order, there's no minimum spend required. I believe shipping is a flat rate of $8.95, so it's a good saving. The coupon code even works on items here in the sale section.
Bow Ties are getting more and more popular these days! I think it's all down to Dr Who.

For the range of bow ties on Muleties.com, there are more than 20 to choose from, many of which I am sure Dr Who would approve. They have all sorts of colours, from this baby blue venus model to this bright orange pumpkin spice bow tie. Pricing starts from $35 and upwards on these.
Check out their watches too, some are incredibly funky. I love this WeWood Alpha Chocolate which is $140. Pricey, but nicey.
My partner was recently attending a black tie event and I had bought him a bow tie from Indochino to have for just such an emergency social occasion. However, neither of us had ever tied a bow tie before… and it's definitely not as easy as one might imagine. YouTube to the rescue! Using this tutorial, I attempted to get it just right… but it was very difficult. The time to leave was getting closer and closer and the damn bow tie still wasn't tied. My partner attempted it a few times too, but just couldn't manage it. After I took charge again, I managed to make a decent show of it, after the sixth or seventh attempt. It was far from perfect, but at least it looked bow tie-ish!
Do you know anyone who wears a bow tie on a regular basis, or do you wear one yourself? What do you think of the range on Mule Ties?