Microsoft Store: Bonus $10 Xbox Gift Card with Select Game Pre-Orders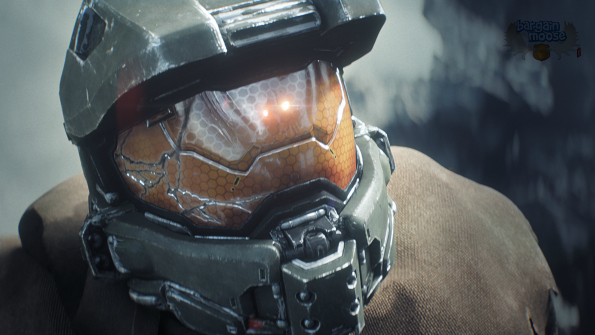 Enjoy a bonus $10 Xbox Gift Card with the pre-order of select Xbox games at the Microsoft Store.
If you are planning to pre-order any games, you might as well get a nice little bonus with them since you will be paying full price for the game. Eligible titles for the bonus $10 gift card start at $49.99 and go up to $259.99.
For $49.99, you can pre-purchase Rugby 2015 for Xbox One. The title will not be released until the 24th of February, so you have approximately one month to wait. Be the pro-player you never had the figure for when you grab this game full of breathtaking kicks, tackles, and passes. The bonus $10 Xbox gift card does not hurt either.
Perhaps the most anticipated title of the New Year, Halo 5: Guardians for Xbox One is available for pre-order. Flop down $69.99 and get a bonus $10 Xbox Gift Card digital code with your purchase. Unfortunately, you will have to wait a while on this one; it is not scheduled for release until the end of December! If you follow the Halo franchise, then you know just how amazing this video game title has been in the past. The new version brings an all-new Arena multiplayer mode and new campaigns to keep you awake for days on end.
I think I need to play my current Final Fantasy game before my hubby will let me purchase another one. However, if you already came out of your locked bedroom covered in Cheetos dust, then pre-order Final Fantasy Type-0 HD at Microsoft. The game retails for $69.99 and will not be released until the end of 2015.
For pre-orders, you are required to give your credit card information and authorization but you will not be charged until the game is shipped. However, your bank may charge you a small reversible card-checking fee - but that should disappear within a few days. This way, your pre-order is a win-win situation as you can always cancel the order if you find it cheaper elsewhere.
There is a limit of one $10 gift card per qualifying Xbox One or Xbox 360 game title purchased for up to three game titles per person. Thus, this promotion can give you up to $30 in Xbox gift cards with your pre-orders. Shipping is free on all orders with Microsoft Canada.
(Expiry: 30th June 2016)