Microsoft Canada: Xbox One Just Dance 2015 Was $45 | Now $25 & Free Shipping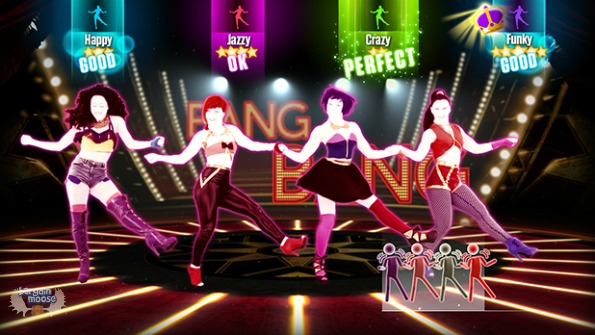 We haven't seen a deal like this on Just Dance 2015 since the short term deal we blogged for Cyber Monday! Just Dance 2015 for the Xbox One is on sale from $44.99 down to $24.99 with free shipping.
Price comparisons ensue! This game would cost you a lot more money if you were to buy it at any other retailer right now. Just Dance 2015 retails for:
$47.95 @ Amazon Canada
$49.99 @ Shop.ca
$49.99 @ Staples Canada
$49.99 @ Toys R Us Canada
$49.99 @ Best Buy Canada
$49.99 @ The Source Canada
As you can see, none of the other traditional game retailers have this game on sale - and most certainly not for this price. In fact, Microsoft's regular price is even cheaper than all the other sellers right now. EB Games is missing from this list, but their server is down (as of this post) so I could not compare.
There are some bonuses with the 2015 edition of the game you know and love. Just Dance now includes phone and tablet support for the game. You can download a free app on your smart phone or tablet that will let you play the game on the go!
Reviews for this title are mixed. most people thing they did not add enough to this new version of the game to make it worth buying. Others appreciate the attention paid to community, but hate how the game is not compatible with DLC. However, if you are new to the game or bought an Xbox One and need a few more games to play, this might just be a great pick. As one reviewer says:
So if you can set your cynicism aside and gather your three least inhibited friends (and maybe some of their kids or younger siblings), Just Dance 2015 can be one of the most fun games you'll play this year.
I have wanted to try a game like this for ages. I love dancing - in the privacy of my own home - and think this would be a great way to burn off a few calories. As another reviewer on Metacritic said:
Just be forewarned—it took less than twenty minutes as a casual player to build up a sweat, so make sure you plan your wardrobe and company accordingly.
That sounds like an excellent way to burn off a few Easter chocolates, and maybe an entire Easter bunny over a weekend.
(Expiry: Unknown)