Microsoft Canada: Beats Mixr Headphones Was $280 | Now $169 & Free Shipping (EXPIRED)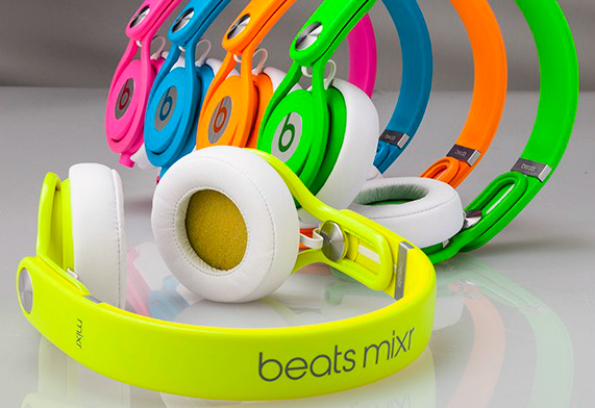 My, do I have a deal for you. Microsoft Canada has discounted these gorgeous Beats Mixr Headphones from $279.99 down to $169 with free shipping.
Now, the headset itself has 40mm drivers for excellent sound quality. The ear cups are meant to rest on your ears. They are made of leatherette material and rotate 270 degrees. These DJ style professional grade headphones weigh in at about 210 g. These headphones are ultra-light and ultra-flexible so they are ultra-durable. Evidently, this headset came about when David Guetta challenged Beats by Dr. Dre to make the perfect set of excellent ear cups.
The headset comes with a 3.5mm coiled DJ audio cable, 1/4-inch (6.35-millimeter) audio adapter, in-line control and mic cable, a cleaning cloth, and a carrying case. Only yellow is left in stock - sorry folks! This headset is designed for high volume and loads of bass. If you like to feel that bass vibrating up your spine and pounding in your chest... then check out this headset.
The price of headphones often fluctuates wildly - though some brands are more stable than others are. I did a thorough price comparison to make sure you are receiving the best deal possible on this set of headphones by Beats by Dr. Dre. Here is what other online retailers are selling this headset (in various colours) for:
$279.94 @ Walmart Canada now
$279.99 @ NCIX.com
$239.43 @ Staples Canada
$279.95 @ Amazon Canada now
$279.95 @ Apple Canada
Microsoft Canada beats all of them by a landslide. As Microsoft Canada did not have any reviews, I pulled one off Apple Canada:
I have tried the entire beats line of headphones these are by far my favorite. the have the highest volume threshold and dont drown out most of the music with excessive bass while balancing out the mids and highs with amazing clarity. Extremely well made, not plastic like most of the beats.
This is not the only reviewer to say these are his favourite out of all the other Beats. Many others are saying the same thing. Now, I figure that most of these reviewers bought this headset at full price - this is on Apple's website (which is not known for its sales). I figure if this headset is getting such solid praise at $110 more than Microsoft Canada's price, then this must be a good deal on a solid pair of headphones.
(Expiry: Unknown)