Michael Kors: Up to 50% Off Clearance & Up to $200 Off Coupons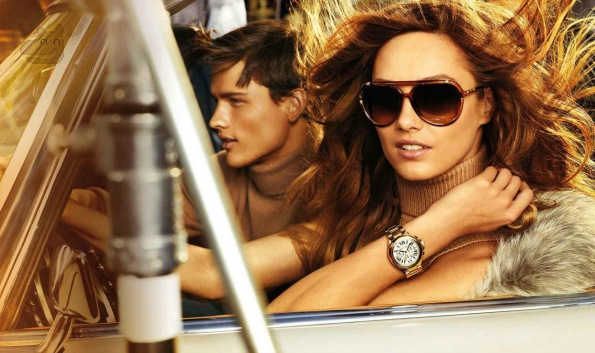 Michael Kors is offering up to 50% off all items in their clearance section including clothing, purses, jewellery, watches, and more. Receive free shipping on any order with no minimum. In addition, purchases of $250 or more will qualify for an extra discount - $50 to $200 off - with coupon code REWARDS today only.
Michael Kors is one of the foremost designer brands that are at an accessible price point for the average woman. Their items are in high demand; therefore I thought I might share this deal with you. First of all, if your order is $250 or more, then you will be able to use the Michael Kors coupon code above to receive an extra discount on your order:
$50 off $250
$125 off $500
$200 off $750
Now to the deals. This Mila Small Embossed-Leather Messenger is a beautiful bag perfect for everyday essentials. In black embossed leather, this bag is both a statement piece and it will match with everything in your wardrobe. The bag is made from glossy crocodile-patterned leather (no crocs harmed in the making of this bag). Enjoy a sleep structured bag that holds its shape while you wear it. There is nothing slouchy about this bag. As this is a crossbody, the purse has an elongated shoulder strap for wearing and the bag is accented by a silver-tone flap closure. Essentially, it is practical for daytime and can convert easily into an evening bag as well.  Originally $298, the bag is now $149.
To take advantage of this deal, I added on the Citrine Gold-Tone Necklace that was $225 and is now only $112.50. This is a pretty little necklace that would look amazing with all sorts of outfits... from breezy t-shirts to business suits. With the Mila bag above, these two items totalled over $250 so I received an extra $50 off.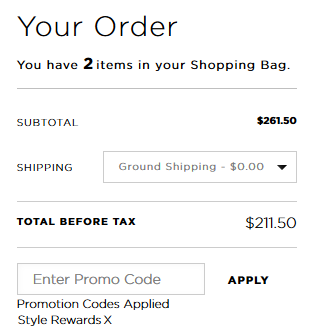 There are plenty of really sweet deals. These Pavé Silver-Tone Knot Hoop Earrings were $135 and are now $67.50. If you are having trouble reaching the minimum for the coupon code, then try adding these to your cart.
In the watch section, the Everest Silver-Tone Grosgrain Watch in blue and in camo are on sale from $300 down to $150 each. Not that you need two watches, but if you bought one of each and used the coupon code, then each watch would only be $125 after coupon.
In the shoe section I ran across these Bardot Suede Stiletto Sandals that were $550 and are now $299. After coupon code, they come down to just $249. The Bardot Snakeskin Stiletto Sandals were $595 and are only $249 after coupon as well.
(Expiry: 25th August 2015)