Matthew Dack Coupon Code: 25% Off Everything + Free Shipping!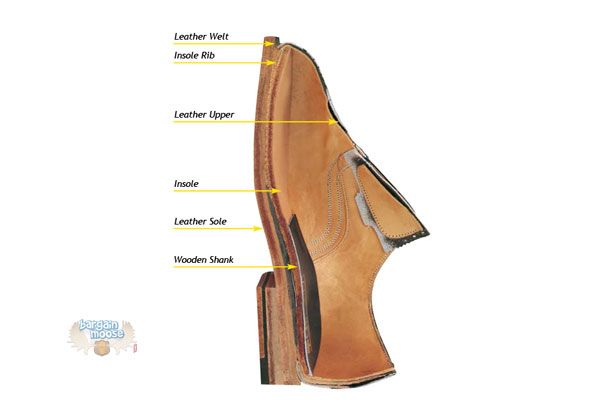 A good pair of men's shoes can sure be pricey, but luckily, you can save 25% off everything at Matthew Dack.
Click here to shop @ MatthewDack.com
Coupon Code: AUGSALE25
Discount: 25% off
Expiry: 31st August 2014
As a word of warning: Matthew Dack shoes definitely aren't cheap but this is what make this promotion so awesome. As it turns out, Matthew Dack has been around since 1834 and was actually originally founded in Toronto. In 1999, however, the company moved to producing its shoes from England instead of Canada. Dack's shoes are definitely known for their quality. It's easy to buy cheap shoes nowadays, but it's as easy to have them last a long time.
They have the following shoe types available: Brogues, Derbies, Loafers and Oxfords. In fact, since the last ones on the list, the Oxfords are extremely popular shoes for a professional look, I found the following review on the Caine black calf:
I was hesitant to order shoes online, but since I have several pairs of Dacks shoes, I was confident to choose the right size. My new Dacks are of the same high quality as those I purchased years ago and I am confident they will last me for a long time.
Thank you.
Originally priced at $495, they come down to $371.25 with the discount.
For a more relaxed pair of shoes, the Morgan loafers ($475) are sure to do the trick and please many, especially since they feature 3 reviews with a 5 out of 5 stars review for each. Here's what one reviewer had to say about them:
Nowhere you can find quality shoes like this anywhere these days. Not only do shoes look great, they also feel great on your feet and if properly cared for will last forever. Just looking at them it is obvious they are high quality shoes!
Although the return policy is clearly outlined as being free, shipping information for some reason isn't on Matthew Dack's site. I tested one of the cheapest shoes on their site, the Morgan black calf ($475) and got free shipping on both an Ontario and a Quebec postal code.
Promotions like these only roll around every couple of months at Matthew Dack, so if you or your hubby are looking for a nice pair of shoes for a fancy event or even to wear to the office, this is definitely the time to shop. For more Matthew Dack coupon codes, be sure to keep an eye on the Bargainmoose forum. You can also subscribe to newletter to have their coupons delivered straight to your inbox as soon as they become available.