Mabel's Labels Canada: 30% - 40% Off Labels Ends Tonight (+ Free Shipping)! (EXPIRED)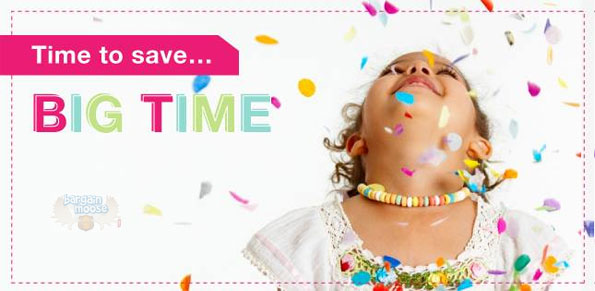 Got little ones? It's not too late to save on labels. Until the end of today, you can save anywhere from 30% to 40% off select labels over at Mabel's Labels.
Does "Mabel" remind anyone of anything by any chance? All I ever think about when I hear of Mabel's Label is Sons of Anarchy, which is, ever so sadly, coming to an end in just one week!
But to get back to the Mabel's Labels deal, it's actually a really awesome deal for any of you with kids. You can save:
All of these fit a different need, so make sure to browse around to determine the best ones for you and your child. I wrote "you" because we all know whose lives are made easier by labels and it's certainly not always the child's! The less items lost means the less money spent buying doubles, triples or sometimes even quadruples of the same ones!
While the personalized sticky labels could be used on virtually any item, the Tag Mates are better suited for clothes and the Skinny Minis are perfect for small items. The Skinny Minis are also perfect if you're looking for a discreet label that wouldn't be overly obvious but would still help to track down whose item it belongs to.
In fact, our very own Eva just took advantage of this promotion for her little ones and here's what she had to say about them:
I love the selection of icons, especially the spider since it adds more of a decorative element on the entire label. They're a lot nicer than other ones I have tried in the past.
If I had more than one kid, I would totally get the Tag Mates labels in order to make laundry an easier and more efficient process. For any of you with kids that are old enough, you could totally delegate the tasking of sorting and folding laundry with these labels. Plus, you could turn the process into an educational one by having your kids count the amount of clothes in the pile or through any other game that you can think of! :P
Shipping is also currently free!