Lululemon Run Top Speed Crop Was $88 | Now $49 & Free Shipping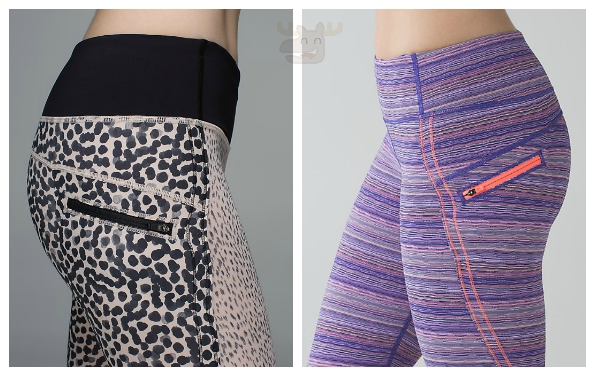 I often see good shirt deals on Lululemon, but their crop bottoms are usually not as highly discounted. However, I just found a really nice deal on the Lululemon Run: Top Speed Crop. It is on sale from $88 down to $49 with free shipping.
I like these bottoms because they are fairly well rated and on sale for under $50. When Lululemon's athletic pants and crops usually retail for $85+... a pair of bottoms for under $50 is rather nice (most the other sale crops are $59+) These Top Speed Crops are available in two colour combinations: dottie dash grain black/ace spot grain black/black and space dye twist iris flower pink shell. Dottie is sold out in size 12 and Space is sold out in size 2. Between the two colours, all sizes are available.
Most people like these crops but one reviewer did suggest sizing up as the fabric is fairly thin and you do not want it to go sheer over your knees or other bits where the fabric is more stretched. Another viewer said:
I like the material on these ones, not compression, they just fit nice. Not having to fight to get them on. Love the pink and purple stripes, actually very flattering on.
However, there have been some quality issues. While some customers have had no problem with their leggings, others have had seams start to unravel after a short amount of time. If you do have this issue, then it is a defect and you can contact Lululemon's customer service.
I have actually been looking for a new pair of crops as my current pair fall down at the waist. There is nothing like having to pull your crops up when you are running errands because they keep threatening to flash bits of you to the world. I prefer the pink and purple stripes myself, and they are still in stock in my size. I would never spring for Lululemon clothing at full price, but a pair of athletic crops under $50 I can do.
(Expiry: Unknown)