Logitech G710+ Mechanical Gaming Keyboard Was $150 | Now $100 & Free Shipping @ NCIX.ca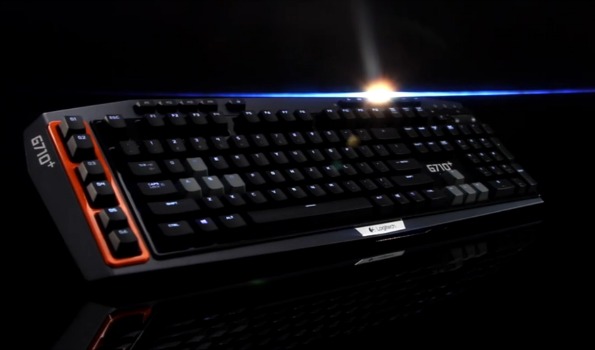 Gamers should check out this awesome deal at NCIX.ca. Right now, you can grab the Logitech G710+ Mechanical Gaming Keyboard that was $149.99 for only $99.99. Free shipping is included for this item only, sweetening the deal.
When you are into the game, a regular keyboard just does not hold up to the beating you are going to give it. This Logitech G710+ Mechanical Keyboard is built to keep up with you so all you have to worry about is defeating the enemy and victory. While I am not a serious gamer, I have played enough to break a few keys on my keyboard before. It is utterly frustrating when you are in the moment and about to defeat the villain when your keyboard gets stuck. This keyboard can keep you back in the game.
This mechanical keyboard also comes with some extra features that are handy. This keyboard comes with six programmable G keys, which allow for a total of 18 functions you can have available in your game quickly and easily. Despite being mechanical, the keys make a minimum amount of noise on this keyboard and the reviews seem to reflect that also. Sometimes these keyboards say they are quiet, but when you actually start wailing on them, they are suddenly loud and distracting. This also has four backlight brightness settings, perfect for being able to see the keys without distraction. This keyboard also comes with a three-year limited hardware warranty and a detachable palm rest.
Price Comparison
I did quite a bit of snooping on this deal, and this price is the lowest price we ever see on this mechanical keyboard. Check out some of the prices I found bellow.
Reviews
One thing I noticed right away is that everywhere around the web the Logitech G710+ Mechanical Gaming Keyboard has solid reviews. A few reviewers have noted that the keys can develop hairline fractures over time. I feel like almost any gaming keyboard can eventually develop that issue. Reviews on multiple websites noted that friends recommended this specific keyboard, both for price and functionality. Here is one reviewer who seems happy with the purchase.
I think I've found the keyboard I will be using for the next few years. I've tried one other mechanical keyboard before this and felt it was too noisy while typing and it had the same switches as this one does. It also comes with a USB pass-through port for connecting your mouse. It also has just the right selection of other functionality to suit my needs.
Do not wait any longer Bargainmoosers! Grab yours before this sale is over.
(Expiry: 6th May 2015)