Live Out There: 70% Off Smith Optics Sunglasses & Free Shipping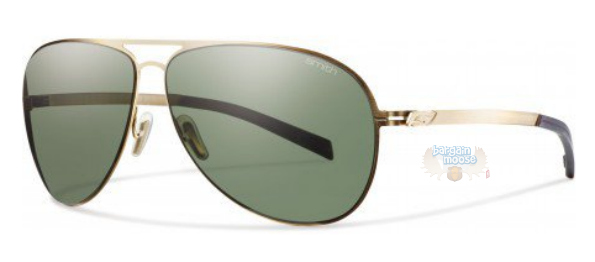 A new pair of sunglasses should be good quality but not cost you a fortune. Take advantage of Live Out There Canada's 70% off sale on select Smith Optics sunglasses with free shipping, no minimum required.
There are three pairs of sunglasses included in this sale. Each pair of sunglasses is a different style, which increases the chance of you finding a pair that suits your face shape.
First, The Smith Optics Approach is on sale from $199.99 down to $60. These lightweight glasses are your one set of sunglasses for any condition. The frames include three sets of interchangeable lenses to cover any lighting condition you may encounter. I do not think I have seen this feature in any other set of sunglasses I have looked at. I think it is cool because you are getting three pairs of sunglasses on one - essentially.
The Smith Optics Soundcheck Polarized is a teardrop shaped aviator lens in a lightweight frame. The sunglasses come in your choice of two colours: tortoise with polarized brown lenses and scarlet fade with sienna gradient. Oddly enough, it shows you can choose from three sunglasses but the first two are the same colour frame and lens. Originally $139.99, the Souncheck Polarized glasses are on sale for $42.
Lastly, we have the Smith Optics Men's Ridgeway. This is a minimalist pair of sunglasses with a lightweight stainless steel frame. The shape appears to be the same as the Soundcheck sunglasses above - so an aviator style lens. In this style, you have three colour choices:
Gunmetal / Polar Grey
Matte Gold / Polar Grey Green
Matte Silver / Polar SPR Platinum
I really like the gold and grey/green combo. Out of all the sunglasses above, I think this is my favourite style and colour combination. Originally $169.99, these sunglasses are now $51.
All three pairs of sunglasses are a wicked deal and there are still plenty of options within styles as well. I did a bit of price comparing but the prices were silly. The Sierra Trading Post had the Ridgeway glasses for $136.89 and a secondary seller on Amazon had them priced at $152.10. I did not find any company that had as good of a deal on these sunglasses as Live Out There Canada.
All sunglasses are one size fits all.
(Expiry: Unknown)