Last Hunt Canada: Men's Chaco Mighty Sandals Were $90 | Now $27 Plus Exclusive Free Shipping (EXPIRED)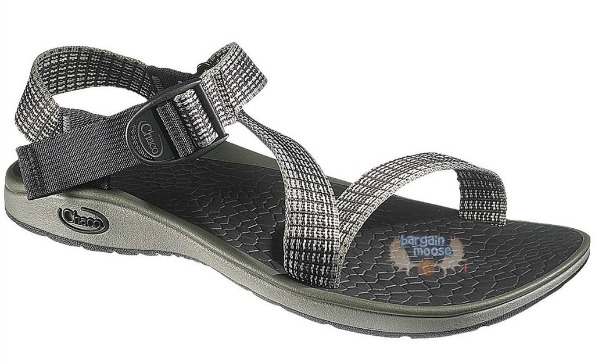 While I've already blogged shoes today, I think when you see a good deal, you make Moosers aware of it because if there is one thing that all Canadians need, it is shoes! These men's Chaco Mighty sandals are an amazing deal with a regular price of $89.99, and now on sale for $26.99. Today and tomorrow only, there is also an exclusive coupon code MOOSETOGO that will get you free shipping on all orders from The Last Hunt. Usually, you'd have to spend over $200 or pay $10 in shipping fees from The Last Hunt so this is a very nice way to save on top of this hot deal.
These sandals pretty much exude comfort! Just looking at them, you know that your feet will be very happy with you. They have a net strapping system that lets you adjust exactly how tight you want the shoe around your foot. The footbed is fitted with what's called "Luvseat", which makes you think about your toes making out with one another - that's how happy they are in these shoes.
On the exterior, they have an EcoTread outsole, which is great on both dry and wet terrain, so if you like walking or hiking, you can actually wear these sandals for a long day on the trails. They are even made with recycled content.
There are three colours to choose from in various sizes - black, matrix grey and cascade (blue). All are nice although I like the grey the best as it has the most unique look.
I found these selling at a few places on the web like Nice Shoes, where they are $45.99 plus shipping and on eBay where they are $70. I found them at a few American online retailers, where the prices never came as low as they are at The Last Hunt.
Of course, you can use the exclusive coupon code to get free shipping on anything you want to buy at The Last Hunt over the next two days and I see quite a few other juicy deals. If your order is over $100, you might want to use our other exclusive coupon code that gets you 10% off instead, as your savings will be over the $10 shipping fee at that amount.