Joseph Nogucci: Huge Sale & 30% Off Coupon Code & Free Shipping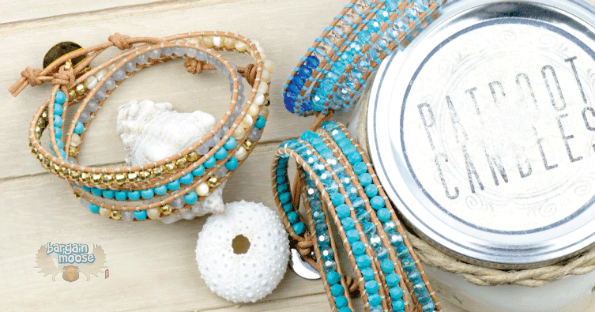 Pick up some gorgeous jewellery from Joseph Nogucci during their anniversary sale. On top of the already substantial discounts, you can use the following coupon code for an extra 30% off with free shipping no minimum.
Click here to shop @ Joseph Nogucci Canada now
Coupon Code: 3YEARS
Discount: 30% off and free shipping
Expiry: Unknown
I love beautiful jewellery, but I am very selective in my purchases. This African Green Jade Terra Bella Necklace is something I would certainly buy for myself. I have green eyes, thus green jewellery brings out the colour of my eyes - especially when it is a deeper grey green to match my eyes like jade. Originally $120, this necklace is on sale for $39. After coupon code, the necklace comes down to $27.30. There are four consumer votes for a perfect 5/5 star rating on this necklace. I am not surprised, jade is such a gorgeous stone and the 18k gold finish really complements it.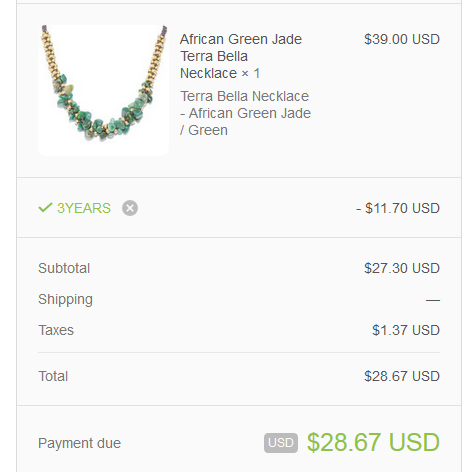 The Indian Agate Terra Bella Necklace is another favourite of mine because of the multi-coloured stones. This is a necklace that will match with any outfit as there is bound to be a stone in it that coordinates. The primary colour appears to be green but there are blue, pinkish-red, white, and more stones on the necklace. Like the African Green Jade necklace, this necklace was $120 and is now $39. Pay just $27.30 in your cart.
You can pick up some matching bracelets for the above necklaces. However, I was never one for matching my jewellery so I would purchase something slightly different. This Wooden Line Jasper Terra Bella Bracelet | 18k Gold looks really pretty and combines a creamy white with gorgeous sunset yellow tones. Originally $89, this bracelet is on sale for $39 - so this is not as highly discounted as the necklaces. After coupon, pay just $27.30.
Even so, you can purchase a bracelet and necklace set for $55 - not bad as you are working with highly polished natural stone and 18k gold plated features. This could make an excellent gift for a girlfriend, daughter, mother, or a gift for yourself.
All prices I am quoting are in USD. You can change the currency to Canadian dollars but those prices will fluctuate with the currency conversion rate. While billing is in USD, the company ships from Canada.
For this and future Joseph Nogucci coupon codes, visit our forum.