Jacob Canada Coupon Code For Free Shipping!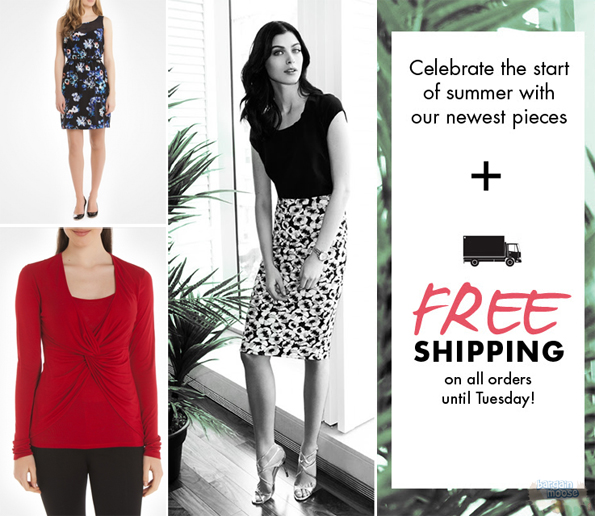 Here's something we don't see very often – the chance to get free shipping on ANY online order from Jacob Canada. They've released a coupon code for this which is only valid for a couple of days.
Click here to use the Jacob coupon code online now
Coupon Code: WELCOMESUMMER
Discount: Free shipping
Expires: 24th June 2014
As I was saying when writing the Zwell post earlier, free shipping is just the icing on the cake when it comes to online shopping. Typically, orders of $100 or more qualify for free shipping on Jacob.ca and as this coupon code reduces the minimum threshold to zero, it's a very handy coupon.  It saves you $9 on the regular cost of shipping to your home.
However, if you are spending more than $100 and haven't yet bought from the Jacob online store, it would actually be a better offer for you to sign up to the mailing list there. If you do so, you'll get a free coupon code for $20 off $100 – that works out better than the free shipping (but only on larger orders).
Some items that I'd consider wearing myself:
When I first saw this free shipping coupon code, I instantly headed over to the Jacob clearance section to see if there were any bargains to be snapped up. But, the clearance section is very poor, most items aren't even in stock. There are a couple of belts still in stock such as this Statement wide belt which has been reduced from $25 down to $8 – that could be a bargain. Alas, when I tested out the above coupon code on that belt, the system said:
Oops! This code is not applicable on items in the clearance section on jacob.ca.
If you want to take advantage of those lower priced items, you'd need to buy some other merchandise too… and throw the belt in your cart. I tested it out – you get free shipping on the clearance items as long as you're purchasing something else too.
Remember, if you're not happy with the purchases you order online, you can exchange them in-store. It's a good excuse to take advantage of the Jacob free shipping code without worrying if items are going to be a good fit – that makes it easy to exchange in-store.