I Love Lucy: The Complete Series Only $79 @ Amazon.ca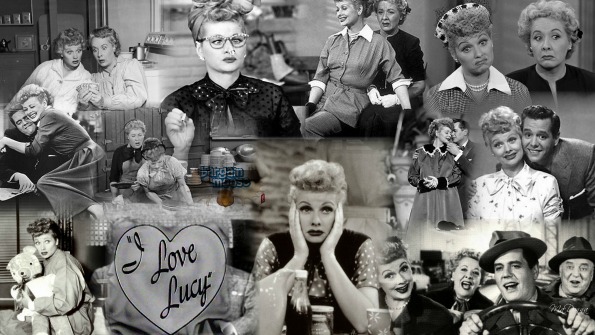 Now is the time to buy entertainment at Amazon Canada as they have a plethora of good deals on TV and movies. We spotted this sale today on I Love Lucy: The Complete Series from Amazon Canada. Originally $249.99 and usually retailing around $180+, the complete I Love Lucy is now on sale for $78.99 with free shipping.
I price compared this collection with other retailers:
$203.38 @ Walmart Canada
$229.99 @ HMV Canada
$158.24 @ Chapters Indigo Canada
I could not find the complete collection at Best Buy or Future Shop, but they sell the individual seasons for $16.99 each. As there were nine seasons, your total comes to $152.91 if you were to buy them individually. No matter where I looked, Amazon Canada's price was far below the competition.
This special 34-disc DVD collection includes all 194 episodes across nine seasons. You will also enjoy special features such as:
I Love Lucy: The Movie, the first Fully-Colorized I Love Lucy episode, I Love Lucy at the 6th Annual Emmy Awards, highlights of Lucy & Desi's First Joint TV Appearance, and hours of bonus features
I watched re-runs of this show when I was a kid. It was always a riot and I felt sorry for her husband because she was always getting into some trouble or another or doing something really stupid. The neighbours are always quite enjoyable and I think this is a classic TV series that a lot of people will like. I am not the best audience for this show, but here are reviews from real fans:
If you are a real I Love Lucy fan you will Love these DVDS. They are a great gift. Lots of unseen special features.
and...
This is one of the funniest shows that was ever on television. Even though it aired in the 50's it is still every bit as funny today. I have introduced this show to many friends who have become 'hooked' and even my 9 year old niece and 6 year old nephew love "that crazy red-haired lady". The packaging is great (although I chose to take mine out and put all the discs in a bough dvd case).
Customers rave about the quality of the set and the bonuses. I do agree with reviewers though, even though this is an older series - it is still good fun for families today. Some of my favourite shows aired over 30 years ago.
(Expiry: Unknown)