Hush Puppies Promo Codes: 60% Off or $50 Off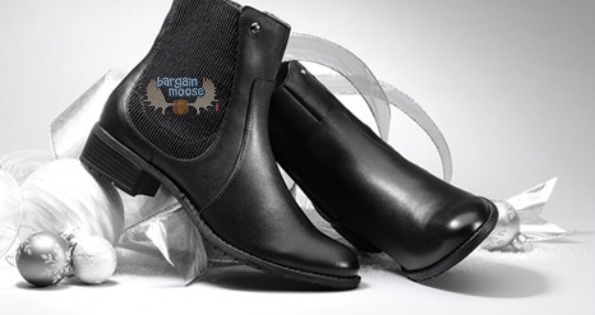 Receive 60% off the entire store or $50 off $100 and free shipping with the promo codes below for Hush Puppies. The shipping alone is a nice saving as Hush Puppies normally charges a $9 flat fee on every order. Both coupons are available to use, but you can only use one at a time. Right now the 60% off coupon is going to give you the most discount every time, with no minimum order, but if it expires, you have the other coupon to keep you company.
Click here to shop @ Hushpuppies.com now
Coupon Code: HPEMPLOYEEFREESHIP
Discount: 60% off entire site and free shipping
Expiry: 15th December 2014
Coupon Code: 50HP2014
Discount: $50 off $100 and free shipping
Expiry: 18th December 2014
In Love with Boots!
I love LOVE a good pair of boots and these Lola Chamber boots in brown with leather and canvas are calling my name!
I want my boots to stand up to running through the park while still having a bit of style to them. These classic Lola Chambers look like they can do just that with a waterproof layer and an antimicrobial inside that will keep them from smelling like you just ran through a puddle. With a classic style, I would pair these with just about anything for a cute look. Skirts, leggings, jeans: these boots work!
These Lola Chamber Boots retail for $160 but with the first coupon code they come down to $73.58, a steal for a pair of leather boots that go with everything! Users over on Amazon are reporting they fit true to size, and can even double as a rain boot that doesn't look like galoshes. Plus if you prefer black, we got you covered!
Mary Janes Anyone?
If you're a size 8 or 8.5 you should snag these Sasun Mary Jane in taupe in the outlet section. Oh my, the cute! Featured in Elle magazine, these retro inspired shoes that originally retailed for $120 now become $41.39 with the first coupon code! Hush Puppies are known for comfort and these super cute shoes will keep you looking great the whole day long without achy feet.
You may have just heard the sound of my credit card dinging cause a pair of these babies are headed to my house! Don't forget to visit the forum for more Hush Puppies coupons!
What's your favorite go to shoe for both style and comfort? Are you addicted to classic or prefer something more daring?