Hunter Original Adjustable Rain Boots Were $170 | Now $70 & Free Shipping @ Shop.ca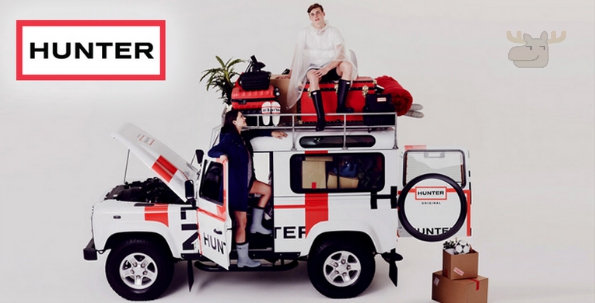 This week it is supposed to rain buckets on Vancouver Island, though the rain has not started yet. It is weeks like these that I am grateful for my Hunter wellies. If you are still after a pair, then purchase the women's Hunter original adjustable gloss rain boots in dusty petrol that are on sale from $170 down to $110.50. After our exclusive coupon code MOOSE40OFF100SEPT - they come down to just $70.50. Receive free shipping on all orders at Shop.ca.
The same boots are on sale from $170 down to $119 at Hunter Canada right now (only size 5 left). Given that they are nearly sold out at that price, I figured that the same boots at Shop.ca for nearly $50 less was an exceedingly good deal. These boots are still in stock in sizes 37, 38, 39, and 40 with only size 41 out of stock.
If you are after a different colour, you may be in luck. The Hunter Original Adjustable Rain Boots in Dawson are also on sale for the same price - so comes down to $70.50 with coupon - but stock is limited to size 40. Also, the Hunter Original Tall Sky (not adjustable) in matte is on sale from the sale price - $170 - down to the same price and would receive the extra $40 off with coupon to also come to $70.50. Sizes 39 and 40 are available currently. I chose to feature the adjustable rain boots in dusty petrol because they are in stock in almost every size.
This rain boot is made by the legendary Hunter company. It features a glossy finish and has an adjustable piece at the back to get the best fit possible. Even with the adjustable bit at the back, this rain boot is completely waterproof. A pair of Hunter wellies like this will last you ages as long as you take good care of them. I recommend picking up some proper rubber boot buff from Hunter to keep your wellies in good shape.
As the other two colours are nearly sold out and these exact boots are nearly sold out on Hunter Canada, I do not expect this deal to last for long.
(Expiry: Unknown)