Hudson's Bay: Winnie The Pooh Sets Were $18 | Now $5.40 & Free Shipping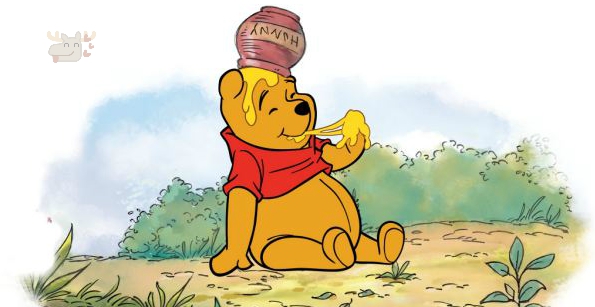 Currently, you can pick up some adorable Disney Winnie the Pooh infant clothing sets on sale from $18 down to just $5.40 each. Hudson's Bay is currently my favourite place to buy things as their free shipping coupon code SHIP is super-hot. I have linked individually to each of the two-packs in this post.
First, the DISNEY Two-Pack Winnie the Pooh Pants Set (pink) gives you two pairs of pants for your child. The first has a print from Winnie The Pooh on a white background. The second is a solid pink pair of pants with a 'POOH' label on the leg. This set comes in sizes 0-3 months, 3 - 6 months, and 6 - 9 months old.
A similar DISNEY Two-Pack Winnie the Pooh Pants Set (blue or yellow) comes in other popular colours. While the solid blue and yellow pairs are just a different coloured version of the pink pair of pants above, the colours on the printed pairs are slightly different. It looks like Pooh is wearing a blue shirt in the blue set and a yellow shirt in the yellow set whereas he was wearing a pink shirt in the above set. That accent is picked up by the blue threading used for the seams.
I like these little pant sets, but I am much more fond of bodysuits. Happily, you can pick up the DISNEY Two-Pack Winnie the Pooh Bodysuit Set (pink) and the DISNEY Two-Pack Winnie the Pooh Bodysuit Set (blue) as well. Each set comes with a printed bodysuit that matches the prints for the pants. The second bodysuit is primarily white with a Pooh and Piglet graphic on the front.
As this post is all about Winnie the Pooh outfits, I wanted to give honourable mention to this Four-Piece Winnie the Pooh Ensemble. Originally $30, this set is on sale for just $12. The set comes with a hat, top, pants, and a bodysuit. Size 6 - 9 months is still in stock.
Some sizes have already sold out and I expect the others to do so soon as well. Winnie the Pooh is a popular theme for new-born babies and these little clothing packs are too cute not to pick up. They are a great price too.
(Expiry: Unknown)