How To Train Your Dragon Toothless Pillow $14.31 & Free Shipping @ Amazon.ca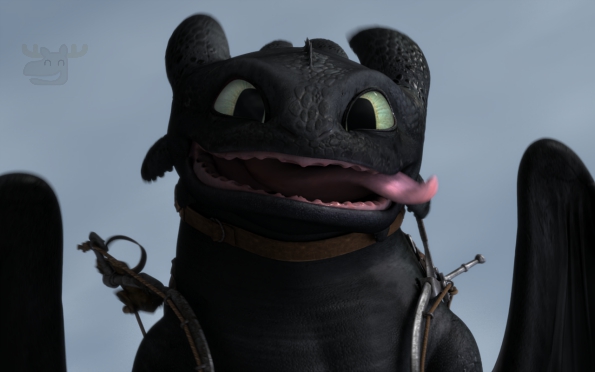 How to Train Your Dragon was a fantastic movie, and I have heard really good things about the second movie as well. If your child is a Toothless fan, pick them up this 15" How To Train Your Dragon Toothless Night Fury Plush Cushion Pillow for $14.31 with free shipping.

I like that Toothless has been turned into a big fat plush pillow complete with a head, wings, and a tail. This pillow looks super comfy and it will double as a plush toy for your child to play with. This pillow might even make it easier for you to put your child down for a nap when they are resting their head on Toothless the Dragon. He was certainly my favourite character in How to Train Your Dragon and - for most kids - this is probably true.
This pillow is sold by a marketplace seller shot-in who has 4.4 stars out of five over the past 12 months (275 ratings). Given this rating, I figured this was a respectable seller with whom customers are pleased. This pillow is so cute and the large size (15") and popular character will make it it an instant hit with kids.

I did price compare this pillow with other sellers and this was the lowest price I could find! The same plush was on sale at Aliexpress for $16.14 and sold individually for $23.48 at DH Gate. Wholesale - 40 pieces or more - they were a bit cheaper. They sell for $24.99 on eBay Canada with over 50 units sold at that price. This toy has also really gone up the ranks on Amazon Canada, so I know it is a popular item right now.
Are you a fan of How to Train Your Dragon? If so, drop us a line with your favourite dragon below. There are so many cool dragons to choose from, I would love to hear from you (or your kid!). Deals like this tend to change price rapidly once they become popular so please buy sooner rather than risk missing out.
(Expiry: unknown)