Heystyle.com: Free Worldwide Shipping, Coupon Codes, Fashion Accessories From $1.89 & More!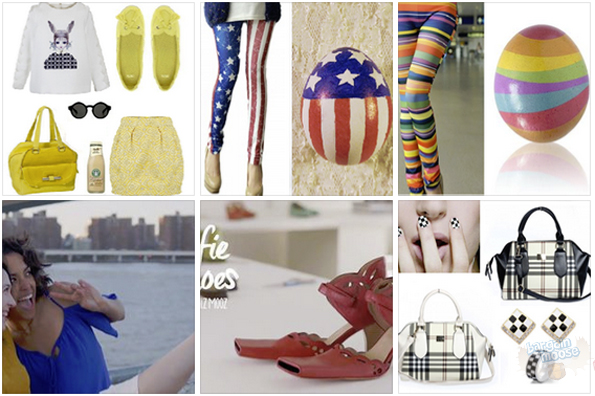 Here's a new site for the Moosers! Heystyle.com is focused on fashion, clothes, handbags and accessories at low prices. What's the best news about this? All orders come with free worldwide shipping!
Heystyle is a sister site to Eachbuyer, which we've mentioned here on Bargainmoose a few times before. Heystyle has offices in both the UK and Hong Kong, so it's definitely an international company. But we like to write about companies all over the world here on Bargainmoose, as long as there's a deal to be had!
Coupon Codes
If you decide you're going to buy something there, you might be interested in making use of a coupon code too:
Coupon Code: HEYSTYLE10
Discount: 10% off $50+
Expires: 1st May 2015
Coupon Code: FBHS3
Discount: $3 off $30
Expires: Unknown
Coupon Code: FBHS5
Discount: $5 off $50
Expires: Unknown
Coupon Code: FBHS7
Discount: $7 off $70
Expires: Unknown
Coupon Code: FBHS10
Discount: $10 off $95
Expires: Unknown
Just note that the language and translation is a little off… when I added the coupon code to an order, I got this message:
You use the code HEYSTYLE10, may obtain $19.09 preferential.
Ha ha! If you're concerned at all about your purchase, just note that they do accept Paypal and you can pay with that if you want to.
Low Price Accessories
My headliner states accessories from $1.89 – the lowest priced item I found on their site was this Adjustable Men's Dinner Tuxedo Pre-Tied Bowtie Bow Tie for $1.89. There are a lot of low priced accessories along these lines; everything from gloves to scarves and wraps.
What Else Do They Sell!?
I had a quick browse, and pulled out a few bargains for you to see the types of things that you can get:
Free Credits
If you create an account, they instantly give you 25 Heystyle reward points. You can even apply these to your first order for a $0.25 discount!
Customs & Duties Etc
Please be aware that Heystyle do not ship from within Canada. They've got 20 local warehouses all over the world, so they will ship from the one closest to you. I would make a guess that would be within the US, but I cannot be certain. What does this mean for you? Well, it means that any order over $20 that's coming in to Canada COULD be subject to import tax and you may be liable to pay extra fees at your door. If there are a few items on there that you are interested in buying, I would recommend placing separate orders as it is free Canadian shipping on ALL orders anyway.