Headrush Retractable Earbuds Only $5 & Free Shipping @ The Source *HOT* (EXPIRED)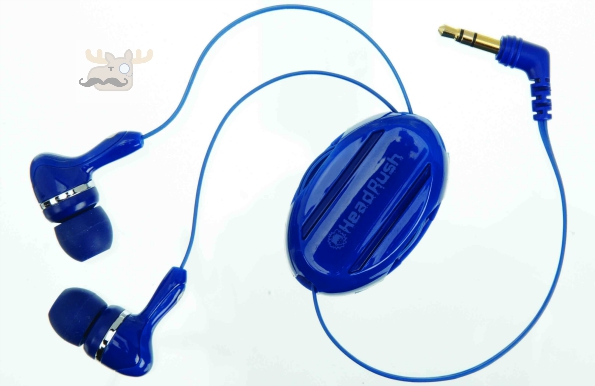 TODAY only purchase retractable Headrush earbuds discounted from $14.99 down to just $5. Use coupon code TS499 for free standard shipping on your set of earbuds.
Limited quantities are available and some colours are already selling out. These make great back-to-school gifts and great stocking stuffers as they are so small and come in various colours. You can buy a different colour for each family member. The following colours are still in stock: violet, blue, and gunmetal.
As it is SO early in the morning and the other colours have sold out - I do not expect these three colours to last long either.
These are great little earbuds with all the necessities included. They have easy to clean silicone ear cushions that are detachable so you can get every little bit clean. The silicone ear cushions fit a variety of ear sizes. The flexible ear cushions fit a variety of ear sizes. The gold-plated connector gives you a perfect connection between device and earbuds.
Of course, the main feature you want is the retractable cable. This keeps your earbuds organized and prevents dreaded cord tangles. When you are not using the earbuds, simply retract the cable in and then stow this headset in your purse or backpack. These are the ultimate travel pair of earbuds because they are small, compact, and manageable.
Most devices come with their own earbuds these days but those can easily be broken, lost, or damaged. My last set of earbuds had the sound stop working in one year after about a year of use. it was inconvenient, but they didn't cost that much to replace. While I am picky with what headsets (over the ear) I will purchase, I don't care so much with earbuds. They usually get pretty abused in my travel backpack so the cheaper the better in some ways.
These inexpensive headrush earbuds are a great price and perfect for busy kids and teens. At this price, you will not care if they break them or lose them at school.
This is a one day deal only with limited quantities - buy soon!
(Expiry: 22nd August 2015)