Garage.ca: Jersey Zippies Were $33 | Now $11.25 & Free Shipping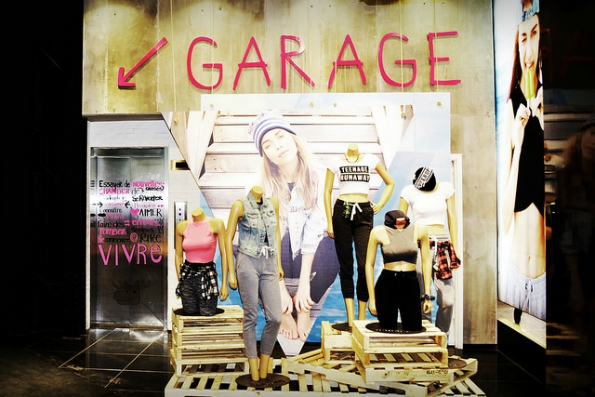 Garage Canada is currently offering free shipping with no minimum, which means it is a great time to buy some new clothing from the company. Originally $32.95, both the Jersey Zippie and the Dolman Jersey Zippie are on sale for $15 each. Receive an extra 25% off your order (limited time only) that applies in cart bringing your cost down to just $11.25 per zippie.
What is a zippie you may ask? Well, a zippie is a lot like a hoodie in that it has a hood but the zippie also zips up in the front instead of being put on over the head. In addition, zippies look to have 3/4 length sleeves instead of full length sleeves. As someone who always pushes my sleeves part of the way up my forearm, I think these three-quarter length sleeves are great. As the jacket zips up in the front, it is a good layering piece.
There are two different styles as noted above. The plain Jersey zippie comes in coral and is in stock in sizes extra-small through large. Next, the Dolman Jersey zippie has the popular dolman sleeve shape where the arm openings are quite large giving sort of a bat affect. This zippie is also in stock in sizes extra-small through large with extra-large sold out in both options.
These are designed with athletic wear in mind and would make excellent layering pieces while you are out for a run, on a walk, or at the gym. They are casual hoodies that would pair well with jeans for back to school as well. At this price, you can practically purchase three for the price that one would usually cost.
I am not sure when the extra 25% off ends as it was extended today, so I would place your order as soon as possible. Perhaps one of each colour/design is in order. Either way, let me know what you think of them if you pick one up.
(Expiry: Unknown)