Fujifilm Instax Mini 8 Camera Only $60 @ Shop.ca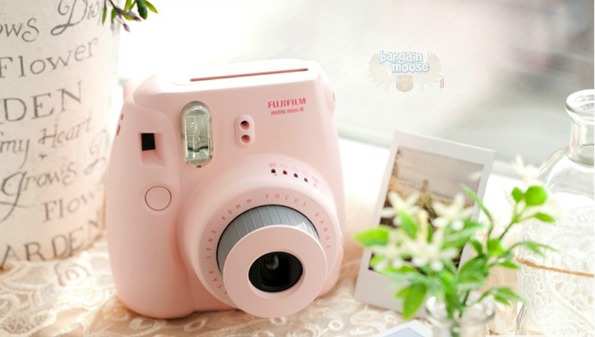 The popular Fujifilm Instax Mini 8 Camera is on wish lists around the country this holiday season. The cute little bundle that delivers instant gratification in the form of printed pictures has been a popular purchase for months now. Shop.ca has the Fujifilm Instax Mini 8 Camera including a Fujifilm Instax Mini 2-Pack Instant Film on sale for $80. Pick up a $20 off $50 unique coupon code here or here or here and the bundle comes down to only $60.
I have given you three different Facebook links for the unique $20 off $50 coupon codes so there should be at least one coupon that you have not used before on previous purchases. Shop.ca has the lowest deal when you apply the unique coupon code. Here is the price comparison with other retailers:
$74.95 @ Staples Canada
$79.99 @ Best Buy Canada
$79.99 @ Future Shop Canada
$64.99 @ Amazon Canada (without film)
$77.99 @ The Source Canada
I watched these things on Black Friday, and the best deal was still around $80. Thus, this coupon and sale combination at Shop.ca is the best purchase I have seen so far.
These little cameras are very cool and make great gifts for young shutterbugs. They are rugged, produce photos almost immediately, and come in cute pastel colours. The only downside is that film is very expensive so you will need to watch for it to go on sale. As this reviewer says:
I purchased this camera as a end of school gift to my daughter, because she had great marks. The film size reminds me of the photo booth pictures in the shopping malls. I like the fact she can take some pictures and instantly share that memory with her friends. The only downside to the product is that the film is expensive but i knew that before I purchased the camera.
This is a very nice gift to get a child for having good marks at school. The camera comes in Pink, Black, Yellow, or Blue. It includes a wrist strap, two batteries, the camera, and the 2 x 10 film pack.
Shop.ca offers free shipping on every purchase.
(Expiry: Unknown)