Elizabeth Anne Canada: Purse n' Boots Summer Sale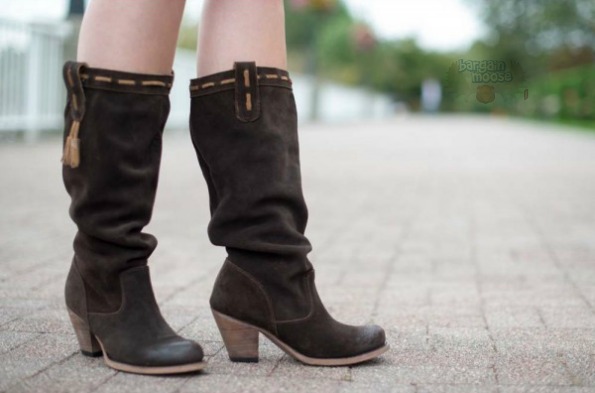 Elizabeth Ann is a new brand to the Bargainmoose and sports a very unique twist on the classic beloved boot. Elizabeth Ann makes boots with inner hidden pockets for your credit cards, cash, and cell phone. No need to carry a purse! Right now they are having a summer sale with up to 30% off their Purse n' Boots.
All boots ship for free across Canada. They are made of high quality leather and there are four different styles to suit your tastes. Do you need a casual boot? Try out the The European which is my personal favourite. Regularly $399 tax included they are now on sale for $289.
My main problem with boots is they never fit my calves, because my calves are quite muscular. Some girls have the opposite problem where boots don't fit their calves because their calves are slim. Then there is the 'just right' girls in between. Elizabeth Anne makes regular, slim, and wide calves to accommodate all sizes. Pretty cool!
My other favourite thing about these boots is purely the concept. I hate carrying a purse. So many times I have almost left it behind or have left it behind to have to quickly retrace my steps to find it. So a boot that can carry a couple of my credit cards, some cash, and my cell phone is my dream boot.
(Expiry: Unknown)