eBay Canada: Scream Complete Collection With Mask - $29.99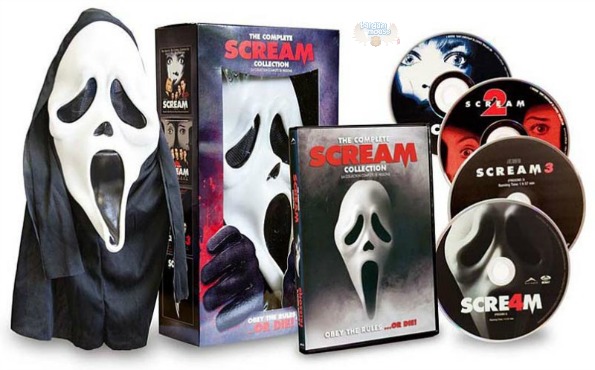 Get your scare on with the Scream Complete Collection including Mask! Get all 4 movies on DVD and the mask for only $29.99.
This collection was released in 2011, and is the Canadian Edition so no issues with region. They are brand new sets, never opened, and include 4 disks as shown above.
Shipping across Canada is free.
I have never seen these movies, as I am really not into horror (except Hannibal). So I can't say whether they are good, bad, or ugly. However, the addition of the mask is pretty cool... especially because Halloween is coming up.
Expiry: When they sell out