eBay Canada Boxing Day: $100 Canadian Tire Gift Card for $90 & Free Shipping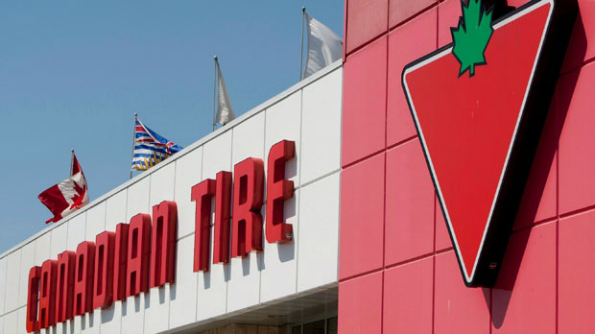 This Boxing Day, the hottest deal at eBay Canada is this $100 Canadian Tire Gift Card on sale from $100 down to $90. Save $10 and get the physical gift card shipped to you free. Over 1,900 of these gift cards have already sold so grab one quick - quantities are limited!
I love buying gift cards at a discount because you save money 'on money' or the equivalent of it. It is like exchanging $90 for $100 - bonus! You can then shop a myriad of great deals at Canadian Tire. While the Canadian Tire Boxing Day sales might be over by time you receive this card, they often have hot deals going into January and around all the major holidays.
This card is HOT because it can be used at both the retail stores AND the gas bars. It is difficult to get good deals on gas cards but this Canadian Tire gift card is just what you need. I spend about $60 on fuel per month - and I know that is a lot higher for many Moosers - so pick up a few of these cards and save on gas.
These Canadian Tire gift cards have no fees and the never expire, which is a relief. I tend to forget about my gift cards and then discover they expired the year before.
Like previous gift card deals, this gift card ships inactive and you will need to activate it when you receive it. This is a safety measure so that someone cannot get your card and use it – you need to activate it before use. These gift cards, like the others we have posted, are sold by giftcardstore who has a very strong positive feedback rating (over 98%).
There are a few other gift card deals I wanted to mention from the same seller:
These are the best of the bunch and a great way to save money before even spending money on sales and such.
You can buy a maximum of five Canadian Tire Gift Cards, which is a lot of money to throw down at once. However, those gift cards would save you a nice chunk of money over the long run if you shop at Canadian Tire or fuel up at Canadian Tire.
(Expiry: unknown)