Dynamite Canada: 30% Off All Orders & Free Shipping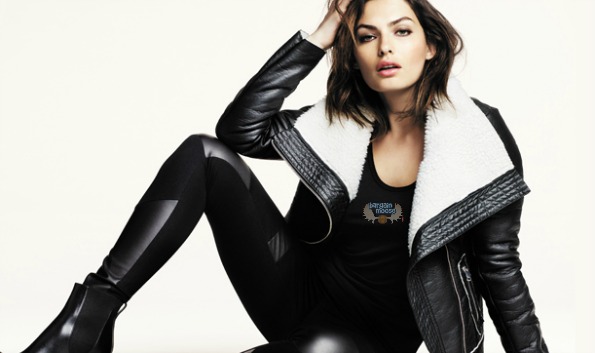 Not only will you get 30% off whatever your big heart desires at Dynamite, you'll also get free shipping with no minimum, and a bonus gift on orders over $50.
While the site says this sale might be today only, I have word it goes until Friday, but the weekend means it will only be 30% off select items. It would, however, be in your best interest to shop today for the best selection because as you know, the longer a sale goes on, the more the inventory dwindles, especially on the best deals and the hottest items.
As a frugal mooser, I always head to the sale section to see what kind of discounts I can get on top of the 30% off and free shipping. In the sale section you'll find the sale price of the items, but once you add the item to your cart, the extra discount will appear. For regular priced items, the same thing will happen in your cart.
I love this striped muscle tee tank. Something about it says take me on a ride on your boat! Even with summer ending, this top is such a versatile item for your wardrobe. Wear it alone or with a blazer, cardigan and with jeans on the bottom, or shorts or dress pants! You can do so much with this top and you won't believe the price. While it sells regularly for $22.90, it is on sale for $12 and in your cart that price will drop to $8.40.
I'm kind of shocked that you can get a dress for $7! This Scuba halter bodycon dress was $32.90, but on sale for $10 and reduced to $7 with the coupon. Sweet!
What I love about Dynamite is that they have clothes for all occasions and while I'd say that it suits the younger ladies a little bit more, I have a number of pieces from Dynamite and so does my mom, so it really depends on the outfit.
(expiry: 19th September 2014)