Dell Canada: XBOX Live 12-Month Gold Membership Was $60 | Now $44.99 (EXPIRED)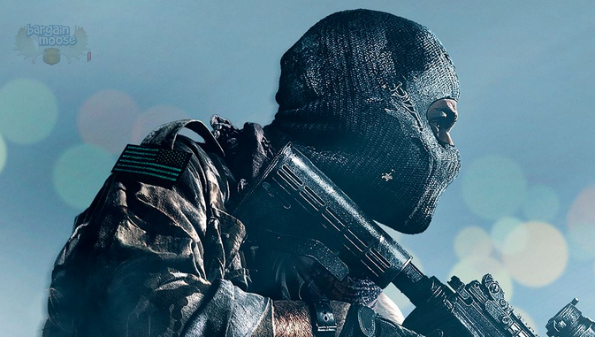 Dell Canada has discounted the XBOX Live 12-Month Gold Membership from $59.99 down to $44.99 with free shipping.
I price compared this membership with the prices at other online retailers. Here is what the competition is selling the Xbox Live 12 month membership for:
$48.99 @ Costco Canada
$56.83 @ Amazon Canada
$59.99 @ Best Buy Canada
$59.99 @ Microsoft Canada
$59.95 @ Chapters Indigo Canada
$56.83 @ Walmart Canada
Dell Canada's price is the best out of all the competition. Costco does come close, but is still a few dollars more. If you are a gamer on a budget (is that an oxymoron?) then this is an excellent choice to get in on the Gold benefits at Xbox Canada. As I have mentioned before, having an Xbox gold membership gives you access to exclusive deals that are not available to the 'public'. You can just check out the "Deals with Gold" section in Xbox Canada to see what games you can score.
40% off Call of Duty: Ghosts Digital Hardened Edition is one of the exclusive deals you can purchase with your Gold membership. The retail price for the game is $99.99, but it comes down to $59.99 with your Gold membership. You can easily see how a Gold membership can quickly pay for itself in savings on other games - especially the big titles and popular sequels.
the Xbox Gold membership allows you to play games with friends on the multiplayer network. You also receive free games each month as an Xbox Gold member. On top of that, you can save up to 75% off games in the Xbox Store. Previously, I have seen 50% offers on popular games such as Duck Dynasty and more.
I was recently reading about gaming consoles and the shift to monthly / yearly paid memberships. While many players would like to see that end, it appears to be here for good since PlayStation recently switched to a membership base as well with the PS4. I wonder if the major PC gaming platform will also switch to membership in the future. I think that would be terrible. Gaming console companies are making it nearly impossible to get away without a membership these days, so deals like this help save your pocket book an extra few dollars.
(Expiry: 27th April 2015 @ 6AM)