Dell Canada Super Sale: LG 60" HDTV $900 Off & Sony Action Cam $80 Off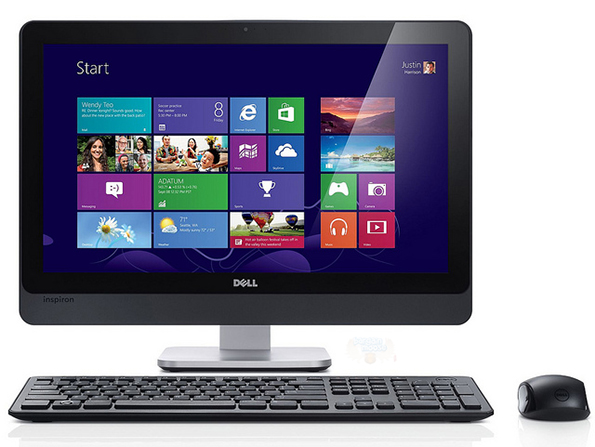 Dell is having a fire sale and you better get online now to take advantage of these savings while quantities last!
Dell is currently offering a wide range of great deals covering all kinds of their products: from monitors, cameras, and TVs to external hard-drives, and mouses. Remember when these items are gone they're gone! So, if you're in the market for some electronic gadgets click the link above and start saving!
Here are a couple of deals that stood out.
LG 60-inch LED TV
Dell is offering the LG 60-inch TV for $949.99. Now, that might seem like a lot, but it's regularly priced at $1849.99. That's $900 dollars off! Dell is throwing in free shipping as well. It's a great deal for a great TV.
The TV is 1080p HD and it also has built in Wi-Fi. The TV comes with the Magic Remote Voice, which allows you to change channels with the push of a button, by simply moving the remote, or by using voice commands. The future's today! The TV is also a part of LG's Smart Share technology line that allows you to wirelessly share all your multimedia content from your computer, tablet, and smartphone. Once again, this is a while quantities last offer. So if you are in the market for a new TV this is the deal for you!
(Expiry: While quantities last)
Sony HDR-AS20 Action Cam
Dell has the Sony HDR-AS20 Action Cam at $169.99 down from $249.99 (that's $80.00 off) and once again Dell is offering free shipping.
This is a great deal for people who want to film their adventures! Simply attach the Sony HDR to your bike, helmet, or whatever you want and capture your memories in incredible HD. It has built in Wi-Fi that allows you to use your smartphone to not only view your videos wirelessly, but also use your phone as a remote. The camera has a slim, lightweight, design with a rugged waterproof housing and the HDMI output makes sharing files super easy. So, instead of telling stories to your friends about your adventures, why not just show them? Just think: you can be the star in your own action movie! Just remember, when these cameras are gone, so is the deal.
(Expiry: While quantities last)
(image credit: Intel Free Press)