Delilah K Canada Promo Code: Exclusive 20% Off & Free Shipping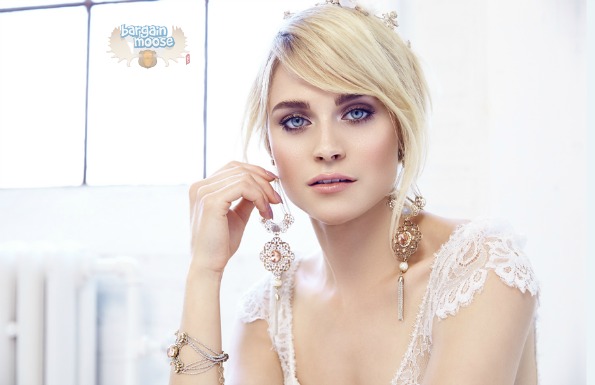 Delilah K is a store that we haven't blogged about that sells beautiful jewellery, including having a fairly large bridal boutique. Get an exclusive 20% off everything on their site (except for the bridal section) and free shipping until the end of the year.
Coupon Code: BMOOSE20
Discount: 20% off and free shipping
Expiry: 21st November 2014
With all the special celebrations that December brings, you might need some new jewellery to wow your friends and family. I know for me alone, I have about five celebrations in December where I'd like to look my best and jewellery always finishes an outfit. I did just buy myself a new gorgeous red and grey stone necklace, but it doesn't hurt to see what else is out there, especially at 20% off and free shipping. I might also pick up a few gifts for some of the ladies on my list.
This gorgeous pearl-on-crystallized pave bed ring is breathtaking. I have nothing like this and I need some glamourous finger wear! I can imagine holding a long-stemmed champagne glass with the hand wearing this ring, putting up a toast to the new year. It was originally $60, but you'll get it for $48 (and don't forget the free shipping too).
I'm thinking of picking up this beautiful kiara pearl metallic bracelet for my mom, who loves jewellery, but she is more of a neutral colour type of person. Maybe I should snag one for myself too. This one was $65, but with coupon, pay only $52.
Delilah K also has a large selection of accessories, including those for your hair. While as I said above, you can't use the coupon on the bridal section, this flower fusion headband is striking and perfect to wear for your wedding or for a fancy night out. It was $78, now on sale for $62.40 with coupon.
Normally, you'd have to spend $75 to get free shipping, but with this Delilah K coupon code, you'll be able to shop as you'd like and pay no shipping fees.