Davids Tea: Up to 60% Off & Free Shipping No Min & Free Gift With $60+ Coupon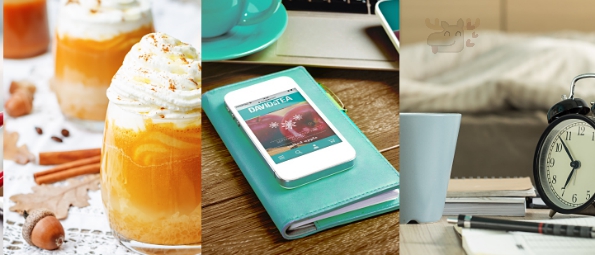 Davids Tea is offering absolutely free shipping with no minimum for the next few days. This is a great time to pick up a bit of that tea you have been eyeing up or a new tumbler for your daily commute. If you do happen to spend $60 or more, then you can use the following promo code for a free tin of Forever Nuts tea (it is delicious). Your rainbow tin of tea has a retail value of $15.
Click here to shop @ DavidsTea Canada now
Coupon Code: FOREVERNUTS
Discount: free tin with $60 purchase
Expiry: 26th September 2015
If you are going for the free tin, then you will need to add a rainbow tin of Forever Nuts to your cart along with $60 of other product. However, the free shipping deal does not require a coupon code and it is my favourite of the two deals (which can be combined). With up to 60% off in the web specials section, I think I will end up with a little treat at a discount.
Let us talk sale items. This Sky blue Glass Milk Bottle is a personal favourite of mine as it is shaped like a classic milk bottle with a lid and a reusable strap. The top of the milk bottle still fits standard size ice cubes. Originally $12, the bottle is now on sale for $7.20.
When it comes to tea, I cannot think of anything more delicious than Chocolate Rocket. 250g of this tea usually costs $38.75, but it comes down to $23.25 in cart.
The Fuchsia lemon ice mold with straw and the Seafoam lemon ice mold with straw are the coolest things ever! You get these little funky looking frozen ice tea pops to nibble on. This is a great way to create an affordable iced treat. Originally $8 each, they are now on sale for $4.80.
If you are going for the free tin of tea, I recommend adding the Blue Emperor Teaset to your cart. Originally $70, the set is now on sale for $42. You will receive a ceramic tea pot, four matching cups, and a glass carafe.
I am going to go rifle through some tea now! If you place an order, let me know what you buy. I think one of those ice moulds is certainly coming home with me.