Customized Temp. Tattoos, Stickers, Labels For Kids, & More, From $9.99 USD! Exclusive Bargainmoose Free Shipping Code @ StickerYou!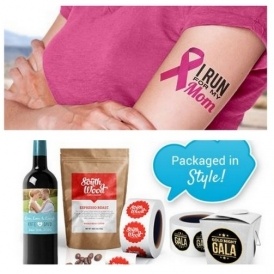 If you're looking for a place to create customized labels and temp. tattoos, then StickerYou is an online creation studio that you will love! The interface is really easy to use, both in searching for what you need and in the creation of your customized product. The variety of labels and products that you can design is astounding!
If you use the exclusive code for Bargainmoose readers, FSMOOSE, you will receive free shipping on your order!

StickerYou is a Canadian company based out of Toronto, ON. The pricing is based in USD currency. The more (pages of stickers, etc.) that you purchase, the higher the discount you will receive. You can upload your own images, or choose from an enormous selection of a variety of images that are already uploaded and ready for you to use.

I love all of the ideas they present to you on the StickerYou website. It's a cool idea for people who are running in races to support a cause, to wear a customized tattoo showing their support for their special loved one. The price starts at a reasonable $12.99 USD per page. The reviews on their tattoos are excellent!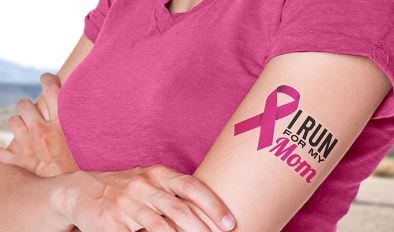 Here is a helpful page that shows the pricing of various items. Stickers and labels are the least expensive, starting at $9.99 USD.
There are ideas for labels for wine shown on the website, some people are using those labels for Wedding receptions, or, just for their own home made wine! Here is one idea that you can try:
Shipping is free when you use the exclusive Bargainmoose code FSMOOSE, (for a limited time) otherwise will vary, starting from only $3.99 USD.
(Deal expiry: Unknown)