Costco Canada: Spa Sonic 7-Pc Professional Skin Care System Face & Body Polisher - Just $50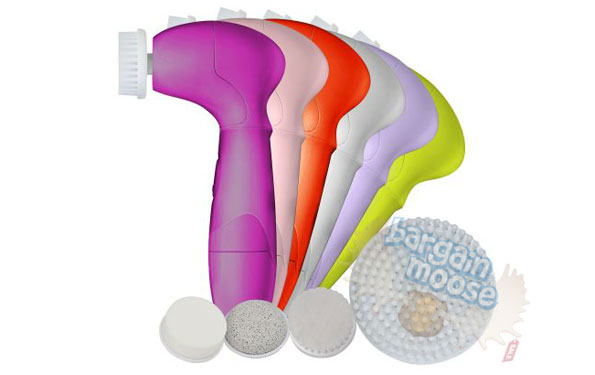 How do you clean your face? Clean it even better with the Spa Sonic skin care system face and body polisher -- it's only $49.99 at Costco and it's a 7-pc professional kit!
I have been wanting a Clarisonic device for quite some time now but they're just so expensive, so this Costco deal is definitely an awesome compromise. To give you an idea, the cheapest Clarisonic device is the Mia 1 Sonic at $145 and even at that price, it only comes with one brush head.
The Spa Sonic, on the other hand, comes with the following 4 removable rotating brushes:
small face brush
large body brush
buffer for the face
Pumice stone
The last one on the list, the pumice stone, is for smoothing out rougher areas on your body such as the heels of your feet or your elbows.
Available in 3 different colours, orchid, tangerine or white, the Spa Sonic also has 4/5 stars with a total of 10 reviews, like this one:
I've had this product for about 2 weeks now and I absolutely love it! I ended up buying one for my mother and she loves it as well. I like that it has the multiple attachments included and it's much cheaper than some of the other cleansing devices that don't include the additional attachments.
I know that my skincare routine needs a little help -okay a lot of help- and I'm pretty sure that a skincare system like this could help to liven my skin, especially since it's supposed to exfoliate and smoothen out skin. The only potential downside is that it's battery-operated, but in a way, that could even be better since you won't have to worry about any pesky cords and waiting for it to be charged -- just pop in new batteries and that's it.
At Walmart, the white Spa Sonic is $59.98 with as many as 25 reviews and 4.5/5 stars -- it doesn't get any better than that! At Amazon.ca, it's $88.60 from a seller.
Shipping is absolutely free as well.
(Expiry: Unknown)