Costco Canada: Brother Electronic Labelling System Only $29.99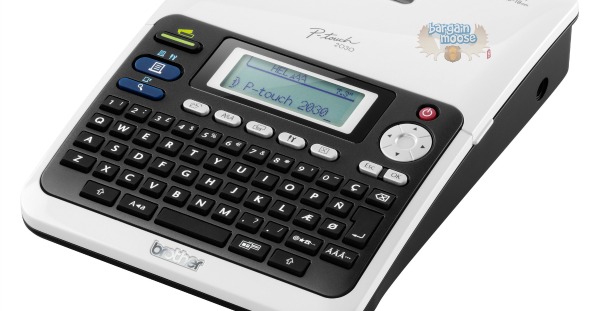 Get yourself organized this year with the Brother electronic labelling system from Costco for only $29.99, was $64.99. You'll save $35 and get free shipping.
I had a Brother labelling system, although not this one, until my kids broke it (yes, another item they broke of mine). I loved labelling items including storage bins, kids items, files and so much more. This one on sale at Costco is a literal steal, and I'm thinking of picking one up for myself. I don't do spring cleaning at my house because the weather is usually too nice and I don't want to be inside. Fall cleaning is more like it and once all my kids head off to school this house is going to become a whirlwind of organization. I could use the labeller in my pursuit of order.
It creates laminated labels up to 18mm wide in four fonts. The labels are very durable, so they stay on and don't wash away. It has a large graphical display so that those of us who might not always wear our glasses can still preview before printing.
You'll get a starter tape and an AC adapter included as well.
(Expiry: 8th September 2013)