Clinique Canada: Free Shipping Week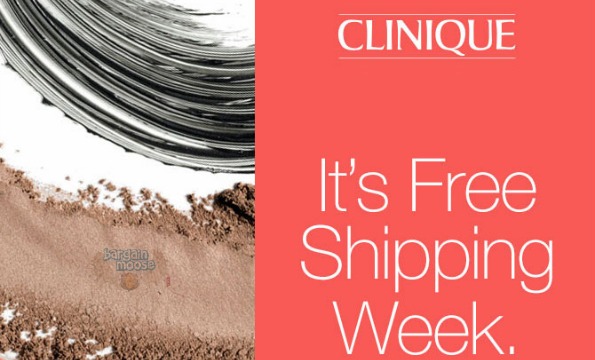 Clinique Canada has a great deal on for one week only.  Get free shipping on every single order with no minimum charge.
Without this free shipping deal, you would need to spend the minimum of $50 to get free shipping.  Deals like this make it worth it to grab just one or two small items because you don't have to pay anything extra like the cost of shipping.
I am a long time user of many products from the Clinique line.  I love their perfume Clinique Happy.  Actually I love anything from the Happy line.
I am also a huge fan of their skin care line. I religiously use their 3-step skin care line on my face and my neck every single day and it makes my skin look and feel amazing! What I like about this line is that I can switch up the products to go with my skin type for the different seasons.  In the winter, my skin is so dry so I stick to the dry formula.  In the summer however, I get oily skin so I switch to the combination oily formula.
Additionally, they have a great offer on right now that will get you some free products.  You will be able to select five free minis with any purchase right now.  There are twelve in total to choose from and you can pick whichever ones you want to try out.  I love deals like this because it allows you to try new products for free without actually having to spend any money on them.  If you like the product, great, you can buy it in the future.  If you don't like the product, there was no loss because it was free anyways!
(Expiry: 29th March 2014)