Clearpointdirect: Free Canadian Shipping On Now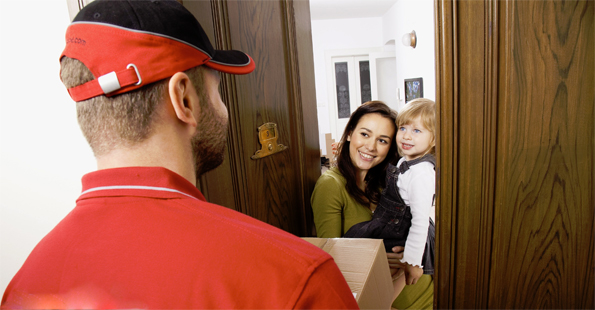 In an email newsletter from ClearPoint Direct this morning, I noticed that they are offering free shipping site-wide, with no minimum spend required. This is a handy offer, I've never seen it from this company before. We've also not mentioned ClearPointDirect on the blog either, so I think it's a good time to introduce you.
In case you've never heard of them, ClearPoint Direct is a Quebec based company, and they sell a huge range of household items; from pet supplies to cosmetics.  There are also various daily deals and deals of the week which might be worth a look if you're browsing. They also seem to sell quite a few of those "as seen on TV" type products.
To get free shipping, just pop something in your cart and complete the checkout process. As the free shipping offer is site-wide just now, I can't find out the regular shipping fees or if there's usually a minimum spend threshold. But still, we love to see free shipping, so take advantage while you can.
Some examples of ClearPoint's current deals:
Full Freedom Comfort Bra for only $12 – this deal is only available for another few days, it's the current deal of the week. Obviously it's not the sexiest bra in the world, but sometimes you just need a basic t-shirt bra like this.
Garden Tool Organizer for only $24.99 – I could seriously do with one of these in my garage. There are tools lying everywhere; spades in the corner, shovels against the wall, rakes hanging from the rafters!
Bacon Tree for only $14.95 – this brought a smile to my face! I imagined being able to grow bacon on an actual tree… but alas, it's just a device cooking your bacon to perfection, in the microwave.
Anti-Slip Rug Grippers for only $7.95 – I actually really need these right now. The runner in my hallway keeps slipping underfoot, even though I've tried various tapes and solutions to try and get it to stay in place. I haven't tried these grippers yet.
ClearPoint Direct is one of those sites where there are a load of items that you think would be a great idea for your home. Sometimes you find a gadget that you couldn't live without… and sometimes you find an item that you use a few times, then it gathers dust in a cupboard somewhere. See anything on ClearPoint that you'd like to buy?
(Free Shipping Expiry: 24th June 2014)