Chicnova Coupon Code For Free Canadian Shipping!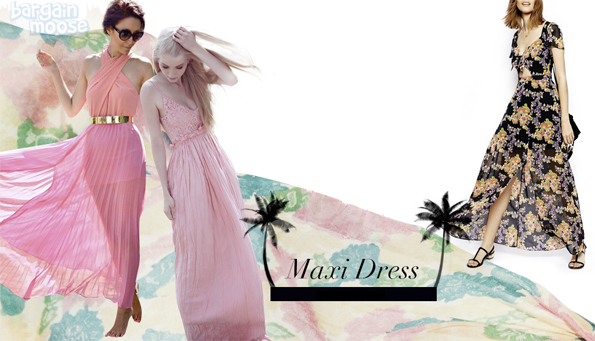 Chicnova is an online fashion retailer, which we've not mentioned on Bargainmoose before. I'm subscribed to a mailing list to keep an eye out for deals, and this morning, I got a coupon code for totally free shipping on any order! Here are the details:
Click here to use the Chicnova coupon code online now
Coupon Code: shipping0827
Discount: Free shipping
Expires: Unknown
Shipping is usually only free if you spend more than $30 and the above coupon code reduces the minimum spend to zero. Shipping was only $4.50 previously, but that's still a handy saving – I absolutely love to see free shipping coupon codes that have no minimum spend requirements. Doesn't it encourage you to try out a new store? Check out my cart with the free shipping included: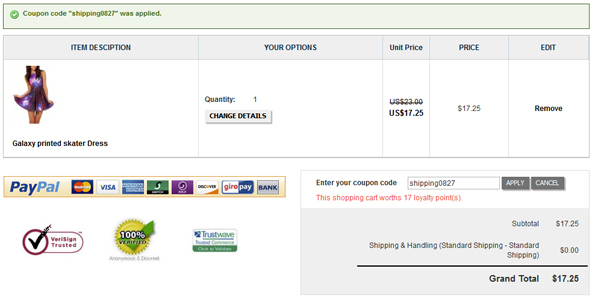 Chicnova seem to have some really trendy and funky items… items that you probably won't see on many other people in Canada. Have a browse to see if you like anything.
Something I often do when browsing a new site is to pop "moose" into their search box to see what I can see. I was rewarded with this fine find – a Christmas Sweater with Mooses on it! It's priced at $43… I'd definitely wear this item!
Sale Items!
The first stop for any avid Bargainmoose is the sale section. I spotted this Galaxy printed skater Dress for only $17.25 – I love it! That would look great paired with leggings and biker boots.
I'm also quite taken with this Colored Tiger Pattern Long Sleeves Sweatshirt which is priced at $29.25. I said I am quite taken with it… that doesn't necessarily mean I would wear it, it is rather bright. Would you?
Customs & Duties Etc
Chicnova ship from outside Canada (packages come from Hong Kong I think), so therefore your order might be subject to additional fees. Remember, that any order under $20 won't have any hidden charges, so if you're ordering less than that amount, you don't need to worry. If your order is larger than $20, you're playing the "shipping lottery," there's a small chance you might have to pay extra fees at your door. They do state:
Chicnova will do our best to avoid or lower tax.
So chances are pretty small that you'll get hit with extra fees. If you place an order, please let us know in the comments below!