Chapters Canada: Totally Free Shipping & Up To 74% Off Gourmet!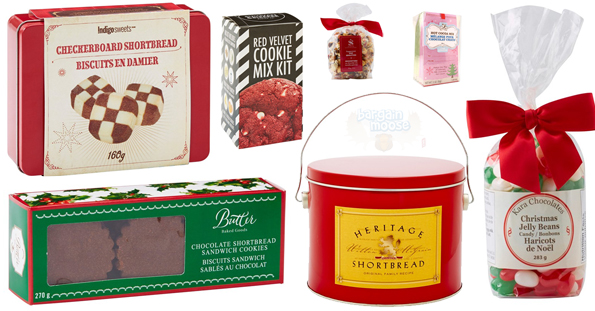 As we mentioned here yesterday, Chapters Indigo has totally free shipping available right now, there is no minimum spend required on any order. This is a rare offering from Chapters, and it's worth taking advantage of their online deals while you can get them shipped to your home for free. While we usually try and highlight individual items which are great value, I've decided to make the focus of this blog post about the Chapters sale on gourmet foods, in which they are offering up to 70% off original prices.
Well, the headliner says up to 70% off, but some items are actually discounted by up to 74%. I think that this sale is available now because some of the gourmet items are holiday themed, and they've reduced the prices on those, to clear. There are some mouth-watering items in there! I will make a quick list for you to use:
Now, just because some of these gourmet food items are Christmas themed, doesn't mean they aren't delicious and you could use them at any time of the year. I'm quite partial to jelly beans and it doesn't matter in the least that the ones mentioned above are only in green and red. Or, the likes of the cookie baking kit – I'd love to do this with my little daughter.
And remember, you don't have to worry about making your order up to the usual $25 minimum for free shipping from Chapters – all orders ship for free! You could buy one single item mentioned above and still get it delivered for free.
(Free Shipping Expiry: 23rd January 2015)