Chapters Canada: Dork Diaries Box Set $50 (reg $94.99)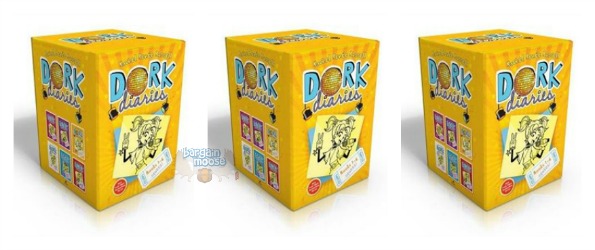 Chapters Canada has an online exclusive for anyone that has a tween book lover at home.  For a limited time only, you can get the complete Dork Diaries Box Set for just $50. This is a pre-order situation, until tomorrow anyway, when it gets released!
Normally, this box set costs $94.99 but it is on sale at 47% off the regular price this week for just $50.  If you head into the stores to get this box set, it will not be on sale.
It includes all of the Dork Diaries books 1-6 in the collection.  If you were to buy these books separately, they are each around $12 or more.  It is always worth it to buy books in a set if you can, to save extra money.
These books are all about middle school, mean girls, best friends forever and the drama that comes with it, as well as crushes and growing up.  This series is a best sellers on the New York Times, USA TODAY, and Publishers Weekly lists.
Since shipping is free for orders of $25 or more, you will also get free shipping with this deal.
(Expiry: 6th October 2013)