Casio 76-Key Electric Keyboard Was $250 Now $170 @ Best Buy Canada!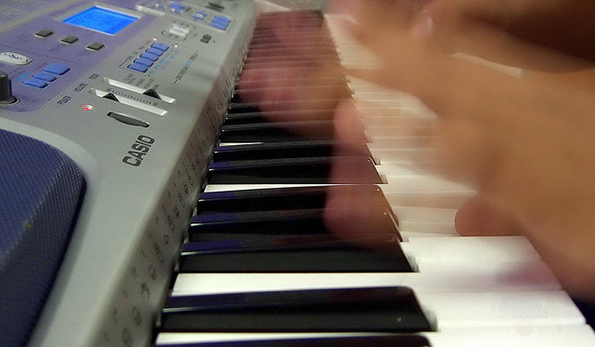 Best Buy is offering the gift of music for only $169.99! The Casio 76-Key Electric Keyboard has been marked down from $249.99 to $169.99, that's a savings of $80! Best Buy was even kind enough to throw in free shipping. The sale ends August 21, 2014 so act fast!
There are other sites offering the same keyboard, but no one has it on sale close to this price. Future Shop has it currently at $249.99, Amazon is offering it at $299.95, and even Casio's own website has the keyboard at $449,99. If Casio thinks it's worth $450 and Best Buy now has it at $170, that's over 60% off what the retailer feels it's worth. Now that's a great deal.
The Casio 76-Key Keyboard has a piano style keyboard and uses Casio's Touch Response technology for a realistic feel. It also comes with 700 built-in tones and ten user tones. Add that to the 32-channel mixer and there's nothing you can't create. Especially when you realize that the keyboard offers 210 different pre-set rhythms from a wide range of genres. Then, just select the Auto Accompaniment feature and the keyboard provides you with backup music that's almost like having your own professional band in your very own home. The keyboard also features the Rhythm Editor, which allows you to combine instruments, turn certain instruments on or off, and adjust the volume, pan, reverb as well as other parameters to create original rhythms. Once you're done creating your new hit single you can use an SD memory card, connect to your computer and fine-tune your masterpiece.  This keyboard is incredibly user friendly, regardless of experience.
The Casio 76-key Electric Keyboard boasts positive reviews as well as customer satisfaction. Whether you're looking to learn, reconnect with your passion, or you're on your way to becoming the next great superstar, at $169.99 the Casio 76-Key Electric Keyboard is a fantastic fit! That, plus free shipping, is music to our ears.
The deal expires August 21, 2014 but at the time of this posting there were only 21 left.
(Expiry: August 21, 2014. Limited quantities)
(Image credit: ruurmo)