Cake Beauty: Free Shipping This Weekend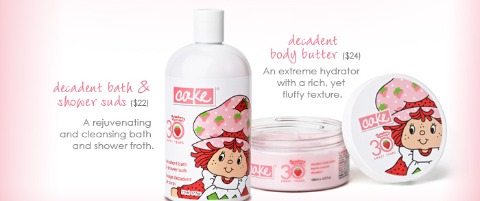 To celebrate the release of the Strawberry Shortcake line, Cake Beauty is offering free shipping this weekend. The first 30 orders will also get a free collectible magnet!
While you are browsing their website, be sure to enter the Strawberry Shortcake contest. The winner will take home 30 full size Cake Beauty products to celebrate the 30th birthday of Strawberry Shortcake! That's a prize valued at up to $1000! Enter here. You'll have to tell Cake Beauty what Strawberry Shortcake means to you. Enter before 15 March 2011!