Bizou Canada: Free Shipping With Sunglasses Purchase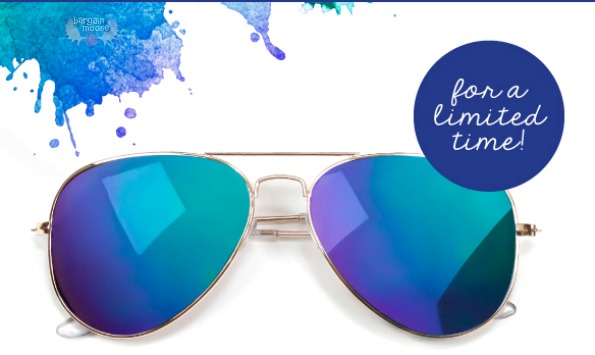 Bizou has a great free shipping offer on right now that will make you totally cool. Buy any pair of sunglasses and your whole order will ship for free. If you decide not to buy sunglasses, you can also get free shipping for a limited time on any order over $20, instead of the regular threshold of $50. That free shipping deal ends today, so if you miss it, you still have the sunglasses deal on for another few days.
Sunglasses are a very affordable price at Bizou at $15 each or two for $20. If you are getting two, you'll get free shipping anyway, but if you just need the one, go for it, since it will also ship for free.
I love having a good variety of sunglasses to match my outfits. It sounds like I'm such a fashionista, but the real reason is that I can never find my sunglasses, so if I have lots of pairs, I know I'll at least find one pair somewhere and not have to go out into the bright sun squinting and acting a fool.
The great thing about this sale is that if you were also considering getting something for Bizou's $1, $2, $3 sale, you still can and still enjoy free shipping. I love this knitted beanie with flower, which is perfect for when the weather once again turns cold, especially for the low price of only $2.99, was $15.90.
As for sunglasses, I think these retro sunglasses are totally cute at only $15.
(Expiry: 30th April 2014)