Bikersden Free Canadian Shipping & 10% Discount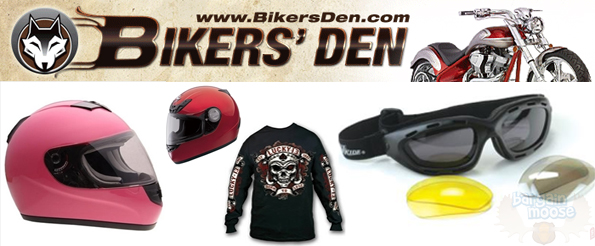 Last month, I mentioned the free shipping offer from Bikersden's Cyber Monday deal over on our Bargainmoose forums. They've emailed me to let me know that there's another free shipping offer happening too, for one day only.
Here's a word from Bikersden themselves:
I just want to let you know that we will be offering  Free Shipping to Canada again on Dec. 6, 2011 for one day only!! We are also having a 10% off your order offer for the whole month of December…Enter code BDXMAS11 into our coupon section at checkout to receive 10% off your entire order! Offer is valid on all of our sites until Dec. 31, 2011
As I mentioned in the forum thread, Bikersden is a Canadian company, but they ship from vendors in the US. There is the possibility of customs and duties on your order. But I thought I would post about it here on Bargainmoose to let Canadians know about this niche site that sells a range of biking gear. I am sure there are many people interested in this kind of thing who would regularly buy their orders from the US. In fact, Bikersden tell me that the Canadian free shipping offer is very popular and they get loads of orders from Canada when they hold one of these special events.
(Ends 6th December 2011)