Best Buy: Panasonic Wet/Dry Men's Electric Shaver Was $105 | Now $50 & Free Shipping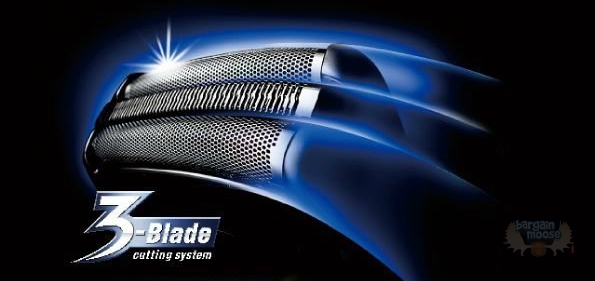 Best Buy Canada is offering a great deal on the Panasonic Wet/Dry Men's Triple-Blade Shaver (ESRT53S). Originally $104.99, it is now on sale for just $49.99 with free shipping from Best Buy Canada.

If you are looking for a replacement razor for one that has recently hit the dust or you wish to switch from disposable blades to an electric razor, then this might be a great option. When I price compared this shaver with other online retailers, I found it for $85.15 @ Amazon Canada, $109.99 @ Canada Computers & Electronics, and $119.99 @ Shop.ca. Even with our exclusive coupon code for Shop.ca, the shaver would still cost you $79.99, which is much higher than the current price at Best Buy Canada.
This razor has super-sharp 30-degree Nanotechnology blades for a close shave. The triple blade system is on a pivoting head to get around the contours of your face. The blades have curved arc foils to comfortably navigate around corners. The entire system is 100% waterproof and can be used in the shower.
A one-hour charge will give you 45-minutes of use so you should be able to get several shaves out of one charge. There is an LCD screen that displays your current charge status so you never have a morning without a charged razor. The razor comes with an AC adapter, travel pouch, and protective cap for the blades.
There is but one small reviewer from a happy customer that gave the razor 5/5 stars:
great shaver! does much better than Philp shaver I have.
I have talked to some women who think that men's shavers work far better than women's electronic shavers so they always go for the men's model. I could see that being true as there seems to be a far better selection of men's electronic razors.
Whether male or female, this may be a great option for your next razor. i have a simple electric unit (two blades) that I use once in a while when I do not feel like wet shaving. I like electric razors because I do not have to buy replacement blades for them all the time.
(Expiry: 3rd September 2015)