Best Buy Canada: Jawbone UP24 Was $100 | Now $50 & Free Shipping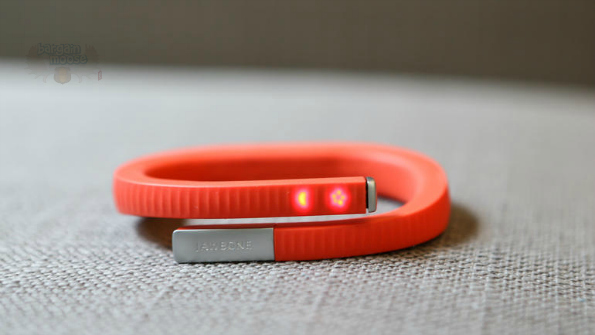 Best Buy Canada had discounted the Jawbone UP24 from $99.99 down to $49.99. As the activity tracker costs over $25, it qualifies for free shipping. The Jawbone UP24 comes in three sizes: small, medium, and large.
I price compared with several other online retailers. Walmart Canada sells the Jawbone UP24 for $139.98. Staples Canada sells the UP24 tracker for $99.97. The same device costs $140 at Chapters Indigo Canada. Lastly, Amazon Canada has the Jawbone UP24 on sale for $69.99.
The Jawbone UP24 is the new and improved version of the original Jawbone UP. This activity and sleep tracker band syncs to the Up app via Bluetooth wireless so you can see your movement and sleep details. The app allows you to gain insight into your patterns, celebrate goals and milestones, as well as create challenges.
The UP24 will need to be recharged approximately once a week as it has a seven-day battery life. Enjoy cool features including a smart alarm that wakes you up based on your sleep cycle so you feel more refreshed in the morning.
This is a tracking device, thus it keeps track of steps taken, distance travelled, calories burned, sleep and idle time. You can track your food and drinks by a) scanning in a barcode or b) typing the barcode into the app. One reviewer said:
Got this band as a Christmas present and love it. It's such a great motivator to keep me moving when I am sitting for too long and it's learned my sleep cycle which helps me see how I function on more/less sleep. Would definitely recommend this product to anyone.
The sleep function is one of the best selling features of this tracker. It lets you know:
 how long you sleep
how deep your sleep is
how often you wake throughout the night
While the device is water resistant, it is not water-proof. Keep that in mind when you are washing dishes or taking a shower. Be careful you do not accidently wreck your $50 toy with too much water exposure.
Choose from three different sizes: large, medium, and small. The medium is already out of stock online, but you can still reserve one in store if that is the size that you need. The other two sizes are still in stock both online and in most stores.

Best Buy Canada only sells the red colour, but you can purchase different coloured caps through the main link above. Turn your Jawbone UP24 to gold, silver, blue, and more colours. The covers come in packs of three.
(Expiry: 25th June 2015)