Beauty Mark Canada: Buy Two Chandi Scarves, Get Free Shipping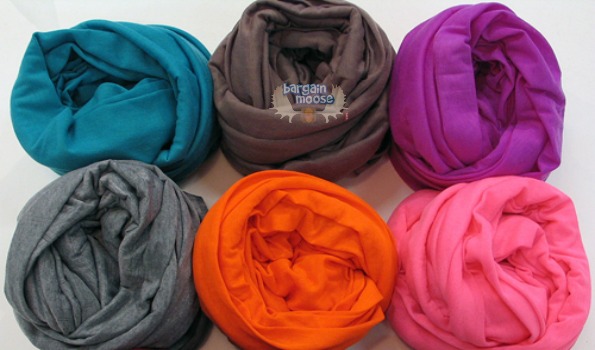 BeautyMark Canada is giving you free shipping on your order when you purchase two Chandi scarves.
Click here to shop @ BeautyMark Canada
Coupon Code: CHANDISPRING
Discount: Free Shipping
Expiry: 8th March 2013
Chandi scarves are made from a jersey cotton material. They come in a huge range of gorgeous colours, like taupe and teal and orange. They are infinity scarves, which means you can wear them a few different ways, including long or wrapped.
Scarves are a huge trend right now, turning even the most basic outfit into a very put-together looking stylish wardrobe. If you aren't the type of person who likes to experiment too much with colour, adding a scarf in a bright colour might just be what you need. On the other end of that, you could wear a colourful or bold printed outfit and add a neutral scarf because any type of jewellery might make it too much.
The scarves are $20 each, so two will cost you $40. You will save the $9.95 shipping charge, which is great!
Be sure to check the Bargainmoose forum for more great coupon codes for Beauty Mark Canada.