Asos.com: 20% Off The Asos Label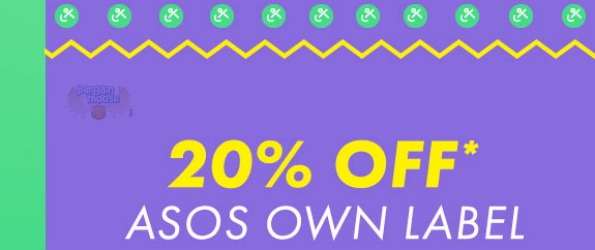 Usually I only post coupon deals from Asos (UK) because they tend to be the best. Despite Asos being a boutique, which carried a myriad of fantastic brands, they also have their own in-house brand that is very good quality for the price. Right now they are offering 20% off the Asos brand.
I rarely buy in-house labels when I can get designer goods on sale. However, I own three pieces of the Asos brand and the quality is better than several of the designer goods I have bought. This ASOS Mini Bodycon Dress With Long Sleeves is on rotation as a wardrobe staple, meaning I wear it a couple times every week, it gets washed, and then repeat. Originally $37.97 , it is now on sale for $29.53.
I want to pick up a couple ASOS PETITE Ribbed Mini Bodycon Dresses to pair with my leggings from Black Milk. Originally $31.64, they are now on sale for $25.31. If I ever wanted to branch out from black I might grab this ASOS PETITE Exclusive Strappy Skater Dress with Gold Trim as it is just so pretty. Originally $59.07, it is now $46.41. It comes in lilac, navy, or white.
Asos is totally my go to place for cheap but good quality tops and dresses. Oddly enough, I am wearing an Asos dress today! Get free shipping to Canada on all purchases. Orders of $20 or more may be subject to duties. However, I have ordered twenty times from them and no duties yet.
For this and other companies that offer free shipping, check out the free shipping page.
(Expiry: Unknown)