American Eagle Outfitters: 40% Off Almost Everything & Free Shipping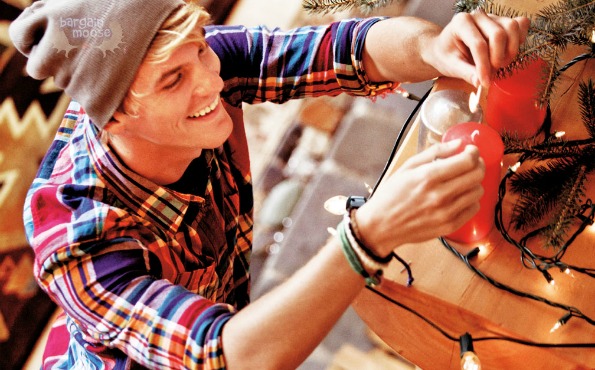 Right now at American Eagle, you'll get 40% off everything and free shipping, with no minimum, no coupon code needed for either.
My husband needs some new jeans, as the ones he wears are covered in holes, and I'm not talking about the distressed look, I'm talking about the "I have nothing else to wear and no money to buy it" look. Plus, he is a notoriously bad shopper, one who will go in for a pair of jeans and come out $500 later with items he won't really wear. So, I do this shopping for him every Christmas, getting him new jeans, tops, socks and underwear (you don't want to see the state of those items). But, here's the thing - jeans are not included in the 40% off everything, but they are already discounted, so wipe your brow and move on.
I took a look at the sweaters and tops and decided they just aren't my husband's style, so I stuck with getting the jeans with free shipping. It was difficult to figure out, but American Eagle does ship from the U.S., even though they ship with Canada Post and have a warehouse in Canada. If you know any different, let us know. Unfortunately, you may get charged duties and such. I'm thinking of splitting up my order since it is free shipping with no minimum anyway and doing three separate orders for my items. I don't know if that will stop me from getting charged duties, but I have heard the lower-cost parcels might get overlooked. This is just hearsay, but hey, worth a try since it doesn't cost you any extra.
Don't forget to check out the AE gift guide section to figure out what he or she really wants. There are some great ideas in there. Also, if you want to know what other stores ship for free, you need to be here December 9th for No Minimum Monday, where we'll feature over 180 stores that ship for free with no minimum purchase.
(Expiry: Unknown)