Amazon Canada: 75% Off Prevue Pet Products Parakeet Cage - Now $45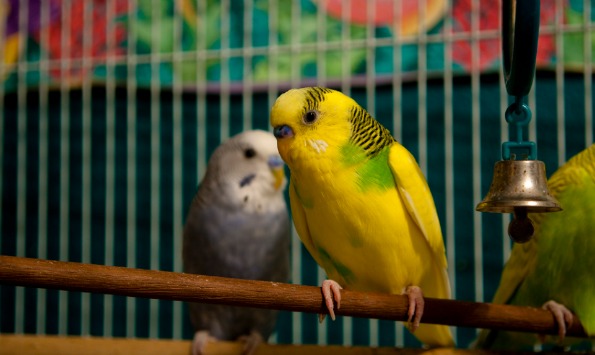 Bird cages can be really expensive, so if you own a feathered friend or want one, now is the time to buy them a cage! Get 75% off this Prevue Pet Products Square Top Parakeet Cage. Originally $178.99, the cage is now on sale for $44.92. This price is only for the black (the white is over double the price).
Though it is called a parakeet cage, it is also good for cockatiels, lovebirds, other similar-sized birds. The cage features:
Large front door
Removable bottom grill and pull-out tray
Two plastic hooded cups and two wood perches
The cage's dimensions are: 25-Inch Long, 21-Inch Wide, 29 1/2-Inch High with 1/2-Inch wire spacing.
This cage has solid positive reviews from buyers like this one:
I had a smaller cage in the past that was great for two parakeets. I wanted to add more and bought this cage. I now have 5 parakeets and lots of toys in this cage and it's great to watch all of the activity. I've added a couple of more food and water trays and my "keets" are extremely happy. I would strongly recommend this cage for anyone who wants to give their birds a lot of room to roam.
This is certainly a bargain price for this size of cage and I hope some Moosers can take advantage of this deal.
The cage ships for free from Amazon as it costs over $25.
(Image credit: Philsonpott)
(Expiry: unknown)