Amazon.ca: The Dick Van Dyke Show Complete Series [Blu-ray] Only $28.49 *HOT* *PRICE ERROR?* (EXPIRED)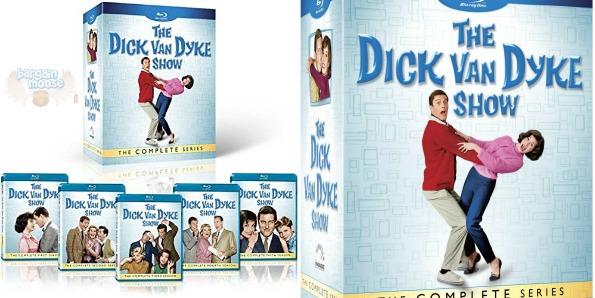 Amazon Canada has a really hot deal on The Dick Van Dyke Show: The Complete Series [Blu-ray]. This series originally cost $389.99 and is now on sale from Amazon Canada for just $28.49! This is SUCH a hot deal especially for Blu-Ray that we think it is a price error! Purchase quickly before they fix it!
Follow that link and it will take you to the Amazon version. I had some trouble finding it being sold from Amazon, as it kept showing me a much higher price from a secondary seller ($170). If that happens then just click "16 new from $28.49" and you will see the following:

If it is not there - then the deal already sold out. The same series in Blu-Ray is currently $314 at Walmart Canada right now (OOS).
You will receive 15 disks with five seasons worth of material on it. This show won 15 Emmy awards and is still lauded as one of the best sitcoms ever made. I have never even seen the show, but I love Dick Van Dyke from other movies, so I just bought the series. As one reviewer says:
This show has always been my favourite sitcom. The writing and acting and cast were consistently top notch. There may have been other good sitcoms since (e.g. I Love Lucy, M*A*S*H, Cheers, etc.) but this one is hard to beat. Especially with Dick van Dyke's amazing timing and flair for physical comedy.
I am a huge M*A*S*H fan, so if this show is even better than it, I think it is a must have! Even if you have never seen the series, this is a deal you do not want to miss as I doubt it will ever be this low again! Because the set costs over $25, it will also ship for free.
(Expiry: unknown)